Geneva Motor Show to launch Qatar exhibition in 2022
Geneva Motor Show heads to the middle east with a spin-off event planned in Doha every two years from 2022 or 2023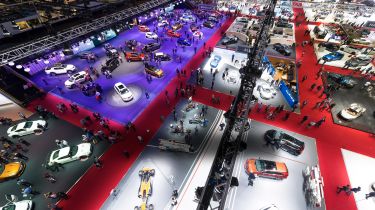 The organisers of the Geneva Motor Show have revealed plans for a sister show in the middle east, which will be held in the Qatari capital of Doha biannually. 
Called the Qatar Geneva Motor Show, the first edition of the expo will take place in either autumn 2022 or 2023, taking place every two years thereafter at the Doha Exhibition and Conference centre.
The show does not replace the main exhibition in Switzerland, which will continue to be held every year and will return in 2022 after a two year suspension due to the ongoing global coronavirus pandemic. 
Organisers say that a "full concept" of what the new Qatar version of the Geneva show will look like will be presented during the 2022 Geneva show, set to be held from 19 to 27 February next year. 
Maurice Turrettini, President of the Permanent Committee of the Geneva International Motor Show, said: "We are very proud and honoured that Qatar Tourism has put their trust in us for the conception of the new motor show in Doha. Our partnership is the result of very trusting and constructive discussions from day one. 
"The joint forces with Qatar Tourism empower us to focus on the upcoming 91st edition of GIMS in February 2022, where we will be able to gather ideas and learnings for the new motor show in Doha."
Click here for all the latest in the build up to the 2021 Munich Motor Show...