Electric car forecast slashed as buyers seek cheaper models
Report from Advanced Propulsion Centre suggests electric cars are too expensive for British and European consumers in the current economic climate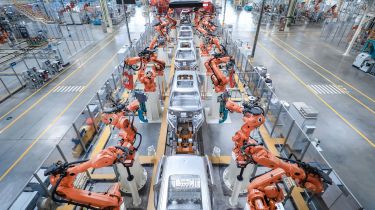 Car manufacturers in the UK and Europe are to produce fewer electric vehicles than expected as buyers look to cheaper models, experts have predicted.
The Advanced Propulsion Centre (APC) – a joint venture between the British Government and automotive industry that funds research into low-emission powertrains – has published its latest quarterly review of the car market.
In its report, the APC has predicted the UK will produce 1.1million cars and vans in 2025, of which 280,000 – little more than a quarter – will be fully electric. This is a downward revision, with the previous suggestion being that 360,000 out of a total 1million vehicles – more than a third – would be EVs.
This, the APC explained, is because an "uncertain economy" will drive customers towards cheaper new cars, with reduced EV production predicted as a result of that expectation. It acknowledged that overall production is expected to increase, however, with more hybrid and plug-in hybrid vehicles to be built.
A similar trend is predicted on the continent, with the APC forecasting 12million European EVs being built in 2025 – a downward revision of 1million from its previous estimate. Again, this is due to uncertain economic conditions, as well as potential supply chain issues.
The report makes mention of silicon carbide wafers – a type of semiconductor, first used in the automotive industry by Tesla, with excellent electrical and thermal properties. These types of semiconductor have the potential to improve EV efficiency and performance, and the APC says they will dominate the market by 2030. Europe will need a supply of 600,000 to 800,000 wafers by then, while the UK will need 80,000.
Now read more about the rising cost of rapid charging...