'A lack of diversity is one of the biggest problems the industry faces'
With just six women and not one person from a BAME background making it onto our 2020 Brit List, editor-in-chief Steve Fowler thinks more needs to be done to tackle the problem of diversity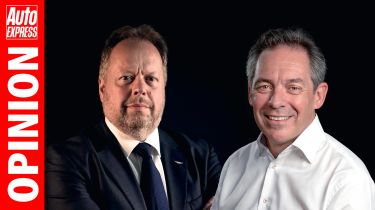 Now in its ninth year, the Auto Express Brit List has showcased some of the very best Automotive talent in the world. But our first and our most recent winners have two things in common.
Ford's Steven Armstrong (this year's winner) and Andy Palmer (2012) were both apprentices, starting their careers at the same place: Automotive Products in the Midlands. They share a continuing passion for apprenticeships, and they're both working to ensure opportunities are given to the next generation of Brits.
Their work will help to address one of the biggest problems the industry faces, highlighted in this year's Brit List – a shocking lack of diversity. We'd urge more industry leaders to make following their lead a priority.
We're hugely disappointed this year that there are only six women on the Brit List and not one person from a BAME background. This is something that has to change, and everyone involved in the car business – ourselves included – needs to take some responsibility.
Mike Hawes, chief executive of industry body the SMMT, told us: "The shortage of women, representatives of the BAME community and other minority groups in this list is probably reflective of the wider British automotive workforce and reflects the scale of the challenge facing the sector.
"While most companies have programmes that are beginning to help, there is a huge amount still to be done to boost diversity, from production lines to boardrooms. The scale and pace of innovation in this sector require a rich diversity of skills, perspectives and experience, and the industry's future success hinges on our ability to attract the best and brightest talent irrespective of backgrounds, races, genders or abilities. We need them all if we are to help shape the future of mobility in the UK and, indeed, globally."
Let's hope change happens sooner rather than later.
Check out the full 2020 Auto Express Brit List here…