'The UK is taking over from the USA as the motoring showtime capital'
Mike Rutherford thinks America's reign as the showtime capital of the world is in the past, but Britain is in the perfect place to take over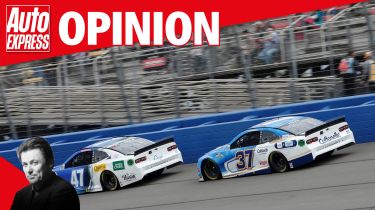 America and its people have long known how to put on a show. No one staged them better. The USA really was home to the greatest shows on earth.
I know this because I blagged my way into scores of 'em – from New York to LA, Miami to Detroit, plus countless other places. Whether we're talking car exhibitions, motorsport events or other auto-related occasions, America was the showtime capital of the world. Only one snag: I'm talking past tense here. 
Lately, a cocktail of Covid, carbon/climate conundrums, crime chaos, a crazily controversial chav 'in charge' (2017-21) and other calamities has comprehensively clobbered the country.
What used to be the most international nation somehow went insular. IndyCar and NASCAR racing (a bit like GM and Chrysler cars) have become increasingly irrelevant across the big, wide world. Same goes for the LA Auto Show. Then there's the equivalent NYC event, repeatedly cancelled and losing momentum before a tame comeback in '22.
As for Detroit, long gone are the glorious nineties when locals Chrysler-Jeep, Ford and GM battled each other for supremacy. Instead, as it's shown in recent days, one of the expo's major selling points is a win-a-car contest. Ground-breaking, eh? Worse still, Jeep formally and embarrassingly announced – wait for it – that show visitors can "take photos with the world's largest duck and receive their own rubber duck" on or near its exhibit. Has it really come to this in desperate Detroit? Apparently.
Meanwhile, little ol' smaller-scale Blighty is doing its best to take over where America left off. A summer of world-class occasions (including the Silverstone GP and the British Motor Show) preceded a classy Goodwood Revival a few days ago, then the less mainstream Petrolheadonism Live at Knebworth. It's a relatively new, undoubtedly edgy event. And it describes itself in four words: "Bigger, badder, faster, louder."
Continuing the straight-talking theme, one of America's biggest, baddest, edgiest and most famous car dudes – Richard Rawlings of Fast N' Loud/Gas Monkey fame (and fortune) – is guest of honour at Petrolheadonism Live '22. As are one or two of his on-screen buddies, plus a few big-time influencer pals taking YouTube by storm.
Visitors can get up close and personal with all the above plus millions of pounds worth of cars – many of them American and, with few exceptions, ICE-powered. Sporting Bears Dream Rides will be a huge part of the event, as will ageing cars originally designed to run on petrol, but now converted into pure EVs. Love it.
I'm sworn to secrecy regarding an intriguing 'underground' announcement that may or may not take place at Petrolheadonism Live. But I can't hold back my strictly personal view on what all this could – and, I think, should – lead to: a Petrolheadonism TV series which, like Fast N' Loud, has to be for global consumption, with who else but Richard Rawlings as its main presenter – bigger, badder, edgier, faster and louder than ever.
To me, it makes all the sense in the world. So Rawli, what d'you reckon?
Partnership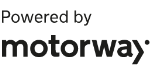 Need to sell your car?
Find your best offer from over 5,000+ dealers. It's that easy.
Do you agree with Mike? Let us know your thoughts in the comments section...