'New car buyers need a wider choice than just pure EVs'
With the 2030 ban on the sale of new petrol and diesel cars looming, Mike Rutherford thinks there needs to be a place for hydrogen and other alternative fuels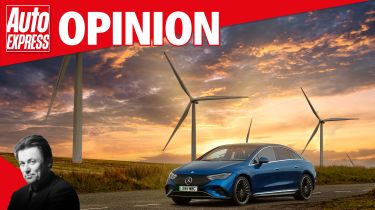 Twelve years on from the arrival of the first Nissan Leaf, pure-electric vehicles have largely failed to win over a cautiously sceptical buying public.
Prohibitively high sticker prices, over-optimistic range claims from some manufacturers, steep insurance costs, woefully inadequate public charging facilities and National Grid failings were – and still are – major causes of consumer concern. Also, most drivers quite like the tech in the tried, tested and traditional petrol or diesel cars (often hybrids, sometimes not) they've owned – and will continue to own – for many years to come, ta very much.
That's why, in the first eight months of 2023, new car purchases/registrations went like this: 46 per cent, pure-internal combustion engine models (petrol or diesel); 38 per cent, petrol or diesel hybrids; 16 per cent, pure-electric vehicles.
Those pure-EVs propping up the foot of the annual sales tables (as they've been doing for years) is not a good look for manufacturers who desperately seek more buyers after spending untold billions developing, building and promoting such vehicles for so long. But despite the unprecedented hype, awareness campaigns and promotional activities, EVs have never attracted private buyers en masse.
That said, August was a 'thank goodness for small mercies' moment in EV history, because 556 were registered daily – mostly to fleets – giving them a monthly market share of 20.1 per cent. Not a huge figure, but one that needs to be nurtured.
Then it'll be a simple (or not!) case of EVs taking a 30 per cent slice of the pie next year, around 40 per cent in 2025, and 50 per cent perhaps by 2026. Come 2027, or thereabouts, the balance has to swing the other way, enabling EV registrations to overtake the collective sales for petrol and diesel cars in both non-hybrid and hybrid guises.
Then very soon after that, EVs must account for the majority of new cars sold, before 'overwhelming majority' status becomes the next landmark – just ahead of new pure petrol and diesel ICE models being outlawed from 1 Jan, 2030.  Then by the early to mid 2030s allegedly, factory-fresh petrol or diesel hybrids will also be toast. As a consequence, EVs will be in the enviable position of enjoying near saturation status in the showrooms.
Or will they? Cars powered by hydrogen and other 'alternative' fuels will not disappear. And that's a positive. We can't have EVs and EVs alone monopolising showrooms. Talking of monopolies, exactly how, why and when did UK politicians decide you can have any fuel you like in your near future new car – as long as it's electricity?
All things considered, will the British sense of fair play and freedom of choice really be improved during the depthless 2030s when pure-EVs will pretty much be the only new cars sold? Or might a better option be continuing with our Britain of the 2020s, complete with a far more versatile, wider-priced array of ever-cleaner diesel, electric, hybrid, hydrogen, petrol, LPG and solar cars? There's a time and a place for all types of fuels in all sorts of cars – as I'm expecting the as-yet-unknown, 2030 UK Prime Minister to confirm in due course.
Partnership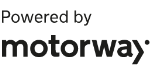 Need to sell your car?
Find your best offer from over 5,000+ dealers. It's that easy.
Do you agree with Mike? Let us know in the comments section...