Tyre reviews: best car tyres to buy now 2023
We reveal the best tyres you can buy
Car makers may be fitting ever-larger wheels to their latest models, but the UK's biggest-selling tyre remains a fairly humble 16-inch design, and we return to that size for our 2023 tyre test.
The popular 205/55R16 may not attract the enthusiast's attention in the same way as 20-inch-plus sizes with super-low profiles wrapped around ultra-wide rims, but it is the tyre that many, many more of us will be buying. 
Returning to this size for the first time since 2020 also means more drivers can make an informed choice when it comes to replacing their tyres. 
Providing a comprehensive picture of a tyre's performance, rather than the three elements covered by the labelling ratings, is a key driver for our long-running tyre-test programme, which is now in its 25th year.
The size also consistently attracts the most participants, and we had no fewer than 11 brands fighting for the win this year. Bridgestone, Falken, Goodyear, Maxxis and Pirelli are back with the same tyres that were tested three years ago. There are also new designs from Continental and Michelin, while Hankook, Kumho, Vredestein and Toyo return to the test.
To find out if Goodyear could repeat its 2020 win or if a new design would prevail, we headed for Continental's Contidrom proving ground near Hanover, Germany.
What we tested
Due to UK stock and shipping problems, we asked the tyre makers to supply our test samples. Speed ratings were either V (up to 150mph) or W (168mph) with 91 or 94 weight ratings. We've also given the tyre's EU label rating (right). 
For fuel economy (RR) and wet grip (WG) A is the best, while pass-by noise (N) is measured in decibels so the lower the result the better.
| | |
| --- | --- |
| Tyre | Ratings |
| Bridgestone Turanza T005 | 91 V RR: B WG: A N: 71 |
| Continental PremiumContact 7 | 91 V RR: C WG: A N: 71 |
| Falken Ziex ZE310 Ecorun | 94 V RR: C WG: A N: 69 |
| Goodyear EfficientGrip Performance 2 | 91 V RR: B WG: A N: 69 |
| Hankook Ventus Prime 4 | 91 V RR: C WG: A N: 69 |
| Kumho Ecsta HS52 | 91 V RR: C WG: A N: 71 |
| Maxxis Premitra 5 HP5 | 94 W RR: C WG: A N: 70 |
| Michelin Primacy 4+ | 91 V RR: C WG: A N: 69 |
| Pirelli Cinturato P7 (P7C2) | 91 V RR: C WG: A N: 69 |
| Toyo Proxes Comfort | 94 V RR: C WG: A N: 70 |
| Vredestein Ultrac | 91 V RR: C WG: A N: 69 |
How we tested
Wet
Wet-road performance is at the heart of our test programme, because it is the surface where drivers are most likely to go beyond the capabilities of their tyres or themselves. We assessed grip in both shallow and deep water in a straight line and when cornering.
Using the proving ground's rail system, we assessed how well each tyre coped with deep water in a straight line. The car was accelerated with one wheel in 9mm of water and the speed measured when it was spinning 15 per cent faster than the wheel in the dry. To assess how a tyre copes when those water-shifting channels are distorted during cornering, the car was driven through a section of a large asphalt circle flooded to 5mm at ever-higher speeds. The g-force was measured until all grip was lost.
Braking was measured using the rail system to ensure the same section of asphalt was used for each run, but this time both wheels were in less than half a millimetre of water. The distance taken to stop from 50mph was recorded. To assess pure lateral grip, we timed laps around a 57.5-metre circle with a 1mm water depth.
Timed laps around the handling circuit brought all of these elements together and revealed the balance of the tyre.
Partnership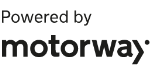 Need to sell your car?
Find your best offer from over 5,000+ dealers. It's that easy.
Dry
Dry braking was measured from 62mph (100km/h) to a stop, while handling was assessed on a section of the Contidrom circuit that combined fast sweeps with quick changes of direction.
As with all the tests, multiple attempts were made and an average taken after outlier results were removed.
Noise
We focus on cabin noise instead of the pass-by measurement of the EU tyre label, because this is key for drivers. Our test Golf was driven over smooth and coarse asphalt, plus concrete paving, coasting down from 50mph to remove engine noise. The test was done in two directions with an average of each surface, and then all three used to form the result.
Fuel economy
This is a key factor for many drivers as the cost-of-living rises continue to bite. Our test was done to industry standards at Continental's R&D centre at Stöcken, Hanover, and measured the force required to roll a loaded tyre at a given speed.
The test essentially measures the difference in the effort needed to push a car with underinflated tyres and one with the correct pressures. A change of around four per cent in rolling resistance equates to a one per cent difference in consumption.
Prices
These come from online tyre retailer Black Circles and are for a fitted tyre at the time of writing. The exception was the Maxxis, which it does not sell; we got that figure from online sources. The Toyo price is for the 91 V-rated version because the spec tested was not available when writing. But price plays a small role in our overall rating, because tyres are safety critical.
How we chose a winner 
Results were converted to percentages, with half the overall score allocated to wet performance, 40 per cent to dry, and the remainder to the other tests. We put the emphasis on handling and braking. In our figures for each tyre, the individual test winner was scored at 100 per cent and the rest were rated relative to that.