Skoda Fabia S 1.2 12V 60PS
£99 per month with a £2,970.54 deposit (0 per cent APR)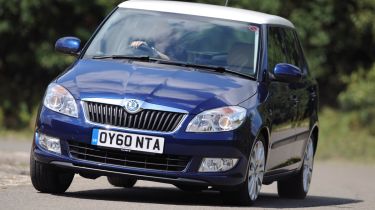 The Skoda Fabia is set to be replaced very soon, and buyers can take advantage of that by snapping up the outgoing model for just £99 per month.
With its practical interior, low running costs and (crucially) low price, the Skoda Fabia is a great choice as a runabout with enough room for family trips every now and then.
It's getting on a bit now, and certainly isn't the most stylish car in the world, but at this price it's hard to complain.
List price: £9,945Deposit: £2,970.54APR: 0 per cent No. of payments: 36 monthly, £99Final payment: £3,509.46Total amount: £9,945