Driving in Europe after Brexit: what are the rules?
Brexit has impacted UK motorists driving in EU countries in a number of ways; our guide sets out the changes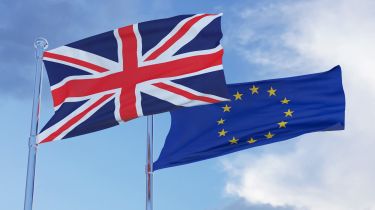 Driving in Europe requires more than just changing to the other side of the road. 
Since the UK voted for Brexit back in 2016, there has been much speculation on what leaving the EU would mean for British motorists driving on the continent. However, we now know for certain what the rules are around driving licences, car insurance, driving permits and a host of other factors.
Bottom line, driving in Europe is not quite as simple or as convenient as it was before we "transitioned" at the end of 2020. Nor is it as cheap, despite the UK's trade deal with the EU, which has made driving in Europe slightly simpler than it might have been. 
Even so, there are still things you can do to reduce your European motoring costs and stresses. There are also procedures you're now legally obliged to follow as a UK motorist when driving in the EU, which may vary from country to country. 
So if you're heading to the continent for work or pleasure, check out our guide below for our advice on what you'll need to make sure your journey is as seamless as possible.
Insurance
Check precisely what you're covered for when driving in the EU with your insurance company, and do it well before you travel, because there's another new issue to consider here, which is what happens now if you're involved in an accident. 
The consensus among motoring and legal experts is that if you're involved in a collision in the EU and need to make a claim against another driver, you will need to do so in the country where the accident happened. Not only that, you may also need to make the claim in the local language. At that point a comprehensive European insurance policy will be worth its weight in gold.
Make sure you take your driving licence with you when driving in the EU, as well as the logbook for the car you're driving, plus a copy of your current insurance policy. From 2 August 2021, drivers no longer have to obtain an insurance green card to drive their vehicles to any EU country or Andorra, Bosnia & Herzegovina, Iceland, Lichtenstein, Norway, Serbia and Switzerland. 
You may need to carry a green card if you're driving in Albania, Azerbaijan, Belarus, Moldova, Russia, Turkey, Ukraine. Multiple green cards may be needed if you're towing caravans or trailers. Make sure you tick the correct green card category according to your vehicle and towed vehicle. 
To get a green card, contact your insurer to get one for your vehicle. They'll either post you a green card (which could take up to six weeks) or tell you how to download a green card to print yourself. 
EU driving kit
Make sure you also have a full EU driving kit in the car. This should include an EU-spec breath-test kit, a proper warning triangle and so on, plus hi-visibility jackets for every passenger on board. These kits can be obtained from any of the ports in the UK for around £45, or you can buy them for far less online before you travel.
Partnership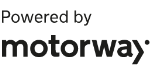 Need to sell your car?
Find your best offer from over 5,000+ dealers. It's that easy.
In France and Belgium especially, your high-viz jackets need to be immediately accessible from inside the cabin, rather than buried beneath your luggage in the boot. And if they're not, the local police can fine you.
Number plates and GB stickers
If your car is registered in the UK, you will have to display a 'national identifier'. This used to come in the form of a large 'GB' sticker, but from 28th September 2021, instead of having a GB sticker on the rear of your vehicle, you must have a UK one.
If you have a GB sticker on your car, cover it or remove it. If you have a UK symbol on your number plate, you're not required to place a sticker on your car, unless you're in Spain, Malta or Cyprus - where UK stickers are still needed.
Car requirements
Similarly, if you have clever auto-dipping, corner-sensing LED headlights on your car, you won't legally need to fit stickers to adjust the dipped beam for driving on the left because, via its GPS system, your car will know where it is and adjust its lights accordingly. If not, you'll need to fit beam benders on your lights to adjust their direction. The best of luck explaining to an angry Belgian traffic policeman – in Flemish – that the lights on your new Audi adjust themselves automatically. Carry a set of stickers, just in case.
As you would in the UK, make sure your car is in good working order before undertaking any long trips - advice which also applies to hire cars.
Speeding fines
The UK's departure from the European Union put an end to the cross-border directive, which was set up in 2015 to allow authorities in EU countries to pursue drivers for motoring offences, as long as their car was registered in an European Union country. After Brexit, the rules on EU countries chasing UK drivers for speeding fines is unclear, but it's better to be safe than sorry. Authorities have the right to give speeding drivers on the spot fines if caught. 
International Driving Permits
The good news is that most of us won't need an International Driving Permit (IDP) to drive on the continent. A UK licence remains valid for the vast majority of UK drivers in Europe. The exceptions are people who only have a paper licence rather than a photocard one, as well as those with licences issued in Gibraltar, Guernsey, Jersey or the Isle of Man.
The Government's current advice if you are in one of these groups is to check with the embassy of the country in which you're planning to drive to see if you'll need an IDP. But be warned that according to the DVLA, more than three million people in the UK still have paper-only driving licences.
If you're one of those three million, then obtaining an IDP sounds like it could be horrendously complicated, but it actually involves nothing more than a visit to your local Post Office and parting with £5.50. You can use one of the many online sites that advertise to do this for you, but most of these outfits will charge you a handling fee, and some may not be entirely reputable. 
To get an IDP you need to have a full UK licence and be 18 or over. Frustratingly, there are three different licences needed to cover you for driving in the whole of Europe, all of which cost £5.50: one is known as the 1926 Convention, then there's the 1949 Convention and the other the 1968 Convention. 
If you're travelling to more than one country, you may need more than one IDP. The 1968 licence covers most European countries, but to drive in Andorra, for instance, you'll need the 1949. And remember: you'll need the correct licence not just when driving your own car but when you're hiring one, too. In some countries like Cyprus, you don't need an IDP for visits of up to 30 days, but over 30 days you'll need an IDP. 
Once you have the correct licences, in theory it should be business as usual when driving in the EU; in reality, it could be somewhat different. Expect local authorities to now enforce driving laws to the letter; laws that were always there, but which many of us have probably taken for granted. Plus there are some new aspects you need to be aware of as well.
Documents and other preparation
There are a few non-motoring aspects to remember when driving in Europe, too. Check with your mobile provider to make sure you won't get hit by unforeseen new roaming charges when using your phone in the EU. 
You'll also need a minimum of six months left on your passport before travelling anywhere within the EU from the UK. Remember, too, that your blue European Health Insurance Card won't be renewed at the end of its term, but will instead be replaced by a new Global Health Insurance Card once your current card has expired, so check the expiry date on this.
Don't just join the nearest EU customs line on autopilot at the ports, look instead for booths marked UK customs, otherwise you'll be turned away. And remember, there are limits to the amount of goods you can bring back to the UK without having to pay duty. It's now almost the same as if you were entering the UK from outside the EU, although the limits on cigarettes and alcohol are increased slightly.
Bonne Chance, as they say in France, although hopefully by reading this lot you shouldn't need it.
Check out our guide to renewing your driving licence here...