What is a VIN number?
Everything you need to know about 17-digit Vehicle Identification Numbers on cars, and why they're important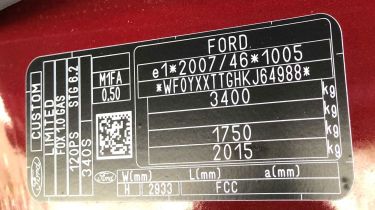 Cars have carried identifying serial numbers since the dawn of motoring, including separate chassis numbers and engine numbers, but for most of the last century the system was a free-for-all. The advent of standardised VIN numbers of cars brought benefits in terms of cutting crime and identifying vehicles for other purposes, too. Here's everything you need to know about car VIN numbers.
The history of the VIN number
In the past, individual car makers each had their own method of recording vehicle and component identities, which was fine as far as it went, but made life all too easy for crooks and fraudsters to create fake identities and ownership documents.
The first steps to standardisation came from the US, when in 1954 the government asked car makers to come up with a workable format everyone could use and recognise, and in 1980 the International Organisation for Standardisation (ISO) ratified the current global system of 17-digit Vehicle Identification Numbers.
Unlike the registration number shown on a car's number plate, a VIN number cannot be changed or swapped. Once issued to a vehicle on a production line and stamped into the chassis or 'VIN plate', it stays with that vehicle for life – whether that vehicle is a car, motorbike or towed trailer.
If you want to, you can scroll down for more info on how to interpret the information contained within a 17-digit VIN number, but that's not anything most people really need to know.
However a VIN number is a vital tool when it comes to proving a car's identity and authenticating ownership. VINs can often be useful too, when it comes to pricing and ordering the correct spare parts – particularly for DIY owners running older models.
So it's vital that car owners know where to find a VIN number and how to check it.
How to find the VIN number on your car
On modern cars the VIN number is usually repeated in at least a couple of places, and the easiest one to spot is the so-called 'Visible VIN' which you can usually see from outside the car at the base of the windscreen on the passenger side. It's there so police can make quick roadside checks, but if you're buying a car it's always advisable to find other locations where the manufacturer has applied the VIN number.
Depending on the age of the car, this may be on a metal plate riveted to the chassis or bodywork, as well as being stamped into the metalwork of the car itself. If you haven't access to a handbook to check the locations, then hunting around under the bonnet or behind plastic trim or carpets around the front doors will usually reveal hidden VINs.
It goes without saying that all VIN numbers on a car you're checking should be identical. If they're different it should immediately set off loud alarm bells, including the possibility that you're looking at a 'cut and shut' car made from the parts of different vehicles, or a 'clone'. This is where crooks take the VIN number from one car and transfer it to another that was stolen, often with forged paperwork to help mask the car's true identity.
Partnership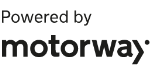 Need to sell your car?
Find your best offer from over 5,000+ dealers. It's that easy.
If things don't look right walk away, and you may also want to consider notifying the police – discreetly, and from a safe distance, of course.
Finding the VIN number on the registration document
Locating the VIN number on a car's V5C registration document couldn't be simpler. Look in the Vehicle Details box at the top of page 2 –the left hand page when you've opened the form out – and there's a field marked 'VIN/Chassis/Frame No.' followed by the 17-digit VIN.
Underneath you'll also find the car's engine number, which if you're really scrupulous you can use to check against the number stamped on the engine block installed in the car.
Should I pay for a VIN check when buying a car?
Because a vehicle's VIN number is always recorded on the V5 or log book issued by the DVLA, it's vital that anyone buying a second-hand car checks the numbers on the document, and that the numbers on the car match up.
But a VIN number can provide a lot more information besides verifying a car's identity, because finance companies and insurance companies also record information on their shared computer databases.
Paying for a VIN search may very well throw-up records of potential problems such as unsettled finance or insurance claims. Such records might show you that a crooked vendor doesn't in fact hold the legal title to a car he's trying to sell you. A search might also reveal that a car has been stolen, has been written-off and repaired, or simply that it may be being falsely advertised as 'accident free'.
Any of these instances are likely to make a potential buyer walk away from a deal, and consider themselves fortunate for having spent the few pounds it costs to run a VIN search through companies like HPI, the AA or RAC.
So what do the VIN numbers mean?
Understanding all the detail of the various components of the VIN number is a challenge because it's a bit of a specialist area, but grasping the basics is pretty straightforward.
There are three main components:
Digits 1 to 3
World Manufacturer Identifier section – the first character denotes the country where the manufacturer is located, or the where the company's HQ is located. The second and third characters are assigned to different companies. So all UK manufacturer VIN numbers start with S – e.g. SAJ for Jaguar, SAL for Land Rover, SBM for McLaren, and SHS for Honda. (Among many others.)
Digits 4 to 9
Vehicle Descriptor section – these numbers provide information about the type of vehicle, platform and body style, and also the engine option if there is more than one choice.
Digits 10 to 17
Vehicle Identifier section – these digits are what identify a specific vehicle, and are often a straightforward serial number, but may also include information on options and powertrain choices depending on manufacturer preference.
Selling a car? Read all about the V5C log book rules here...