VW Polo GTI to cost £18,850
Flagship VW Polo GTI on sale now priced from £18,850, first deliveries expected in March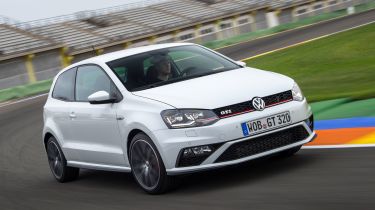 Volkswagen has announced the Polo GTI will be priced from £18,850, ahead of first customer deliveries in March. It means the Polo undercuts the Peugeot 208 GTi and RenaultSport Clio, while a base Fiesta ST comes in at £1,600 less.
All models come fitted with the 189bhp 1.8-litre turbocharged engine, but unlike the previous generation Polo GTI it does get the option of a six-speed manual gearbox. A seven-speed DSG gearbox is also available.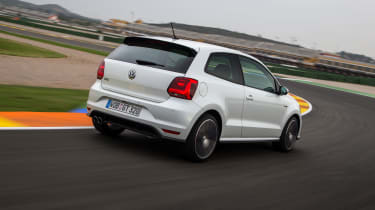 Entry-level three-door models paired with the manual transmission come in at £18,850, while the more practical five-door model adds £630 to the cost. Adding the DSG gearbox adds a further £1,245, with range-topping models priced at £20,725.
Compared to the previous GTI, the new Polo is more powerful as well as more efficient, with an additional 12bhp extracted from the 1.8-litre engine. The 0-62mph sprint takes 6.7 seconds – quicker than the Peugeot and Ford – and the car will go on to a 146mph top speed.
VW also offers a Sport Performance Pack as an option, which adds Dynamic Chassis Control.