What are night driving glasses and do they work?
In the wonderful world of driving accessories, you may have seen night driving glasses for sale - but what are they, and do they work?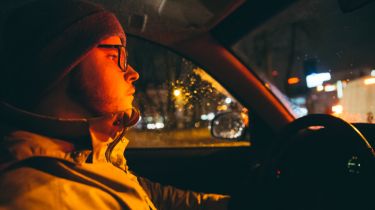 Should you have ever had cause to drive at night, it's likely that you may have been dazzled by the headlights of an oncoming car or van. Whether they are main beams that haven't been switched off, bright xenon or LED headlights, or even badly adjusted halogen lights, the dazzling effect can be a distraction at best or could possibly temporarily blind you, as your eyes readjust to the darkness beyond.
So what can you do about it? Well, some people swear by night driving glasses. We're not talking about night vision goggles, an army favourite that uses infra-red to allow you to see in low light conditions. Rather these are glasses that have been specially developed to reduce the effects of glare.
• Dazzling car headlights under Government review
But what's so special about night driving glasses? Well, they usually have a yellow tint, which is designed to reduce the brightness of white light, while some have polarised lenses that reduce reflections, too. Adding colour to white light makes it easier on the eye, and a yellow hue can reduce this without severely altering the overall colour spectrum that the eye will be seeing at night. If red, blue, green or any other colour was used instead, it would prove more distracting. Adding a yellow tint is believed to boost contrast, too.
In addition, many night driving glasses are oversized, so they are designed to be worn over prescription glasses, much like safety goggles.
Do night driving glasses work?
Sellers of night driving glasses claim that they are effective at reducing glare and dazzle at night, and if you've tried them, then you might feel that they work, especially if your eyes are particularly photosensitive. However, there is no scientific proof that they work.
In fact, the yellow tint – while making it feel like you can 'see' better – can reduce visibility in the same way that wearing sunglasses at night will, albeit not quite as severely. In reality, yellow tinted glasses are more effective in foggy or hazy conditions rather than for combatting headlight glare.
If you are particularly susceptible to headlight glare, then the first piece of advice is to visit your optician for an eye test. If you need prescription glasses, then wearing these will help, especially if you buy a pair with an anti-reflective coating. These will boost the eye's ability to cope with glare, and also reduce the reflections created from the lenses themselves.
The other things you can do to reduce the effects of glare involve cleaning. Keep your windscreen clean, and your glasses, too, and the effects of bright lights will be reduced. And while you're at it, make sure that your own headlights are properly adjusted and clean, so you don't dazzle drivers of oncoming traffic yourself.
Looking to upgrade your car's headlights? Read our best bulbs group test to find out which to buy.