What are dipped headlights and when should you use them?
Are you unsure of what dipped headlights are or how to use them? Let us shed a little light on the subject...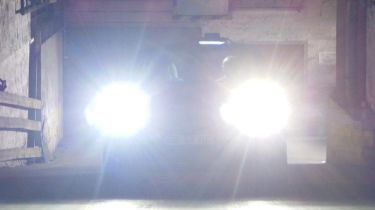 Having dipped headlights on your car is the intermediate step between sidelights and main beam headlights. New cars will generally also have running lights, but these work autonomously and don't require any input from the driver, so even if your lights are off, they are on - if that's not too confusing a statement!
To change between off (or daytime running lights only), side lights, dipped beam and main beam, manual input from the driver is required, usually in the shape of a twisted indicator stalk or turned dial. For safety reasons, it's vital to understand when you should be using each kind of lighting on the road.
A common mistake made in new cars with daytime running lights is assuming that they are a replacement for your car's sidelights. Crucially, when a car's DRLs are on, there is no lighting at the rear of the car. When you turn your sidelights on, the rear lights and numberplate light come on to make it easier for your car to be seen from behind.
• Best car headlight bulbs 2018
Sidelights are the first step you should take in lighting your car as visibility decreases. By law, must also leave your side lights on if you have to park at night on a road where the speed limit is greater than 30mph. Although, many cars have parking lights for this purpose. 
The highway code states, "You must use headlights when visibility is seriously reduced", with 'seriously reduced' being defined as when you are able to see less than 100m. If visibility is much less than 100m, because of heavy fog, or immense road spray from torrential rain, you are also supposed to put your front and rear fog lights on, if you have them - but do not forget to turn them off when visibility improves to avoid dazzling other road users.
Also to avoid dazzling fellow road users, when driving at night you should switch from main beam to dipped headlights when other road users are driving toward or in front of you. However, if you overtake a car in front, you should then put your main beam lights back on to better illuminate the road ahead, provided it is clear.
On top of this, the highway code states that in dull daytime weather while you are driving through built up areas, you should also use dipped headlights to increase the chances of you being seen by other road users. Once again, dipped beam headlights are the next step beyond sidelights as visibility is reduced.
• What are hazard lights and when should you use them?
Really then, it is simple. Dipped lights are the brightest lights your car has that won't dazzle other road users. Therefore, as a rule to remember, always use them when visibility is poor e.g at dusk or night time, and in bad weather. Move up to main beam headlights when you cannot see any other road users in front of you. There are, of course, foglights if the weather gets particularly bad and visibility is seriously reduced.
Partnership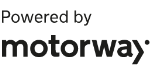 Need to sell your car?
Find your best offer from over 5,000+ dealers. It's that easy.
You should regularly check all of your car's lights to ensure they are working correctly and keep the lenses clean so that the different lighting on your car can function at optimum levels. 
How to use your car headlights: top tips
• Use sidelights when visibility is low.
• Daytime running lights are not a substitute for sidelights as they don't illuminate the rear of your car. 
• Use headlights when visibility is 'seriously reduced'.
• Use fog lights when visibility is reduced to less than 100m by fog or spray.
• Use dipped beam headlights to avoid dazzling other road users when driving at night.
• Use full beam headlights at night when the road ahead is completely clear.
Have you had any problems from being dazzled by other road users? Let us know in the comments below...