What are hazard lights and when should you use them?
Unsure of when to use your hazard lights while driving? Auto Express is here to indicate when and where to use them...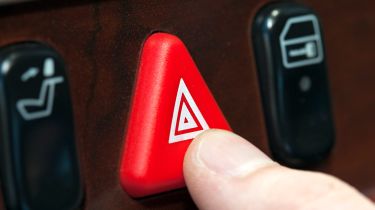 Since the age of trafficators (the funny little arms that used to poke out the side of cars to let you know they were turning) passed, all cars have come with electric indicator lights. While manufacturers such as Audi, Citroen, and Ford have recently started including new technology such as scrolling LED lights, indicators have by and large remained fairly simple flashing orange lights. There's always one at each of the four corners of the car and often additional ones on the door mirrors or front wings.
Car hazard lights use exactly the same bulbs as indicators, only they flash all of those lights at once and, as the name suggests, you use them in the event that your car becomes a hazard.
• Auto Express new car awards 2017
The rules from the Department of Transport are pretty clear on when and where you should and shouldn't use your hazard lights.
You may use your hazard warning lights if your vehicle is stationary to warn other road users that it is causing a temporary traffic obstruction. You may have broken down, had an accident, run out of fuel or been forced to stop by an obstruction in the road.
You should only use your hazard lights while moving if you are on a motorway or unrestricted dual carriageway and there is an obstruction up ahead that drivers behind need to be warned about. However, the lights should only be used for a period of time that is long enough for the warning to be noticed by other drivers. This means that you should not use your hazard lights when being towed unless you're on a motorway or unrestricted dual carriageway and you need to warn other drivers of something.
Never use hazard lights as an excuse for dangerous or illegal parking. And you shouldn't use tham as a means of thanking other road users who let you out of a junction.
Based on the highway code then, it is pretty clear, the only time you should use your hazard lights for long periods of time is when you are broken down or causing a temporary traffic obstruction for another reason while also stationary. When driving, you only use them briefly, and only on motorways or unrestricted dual carriageway.
In a quest to do a thorough job and therefore providing the ultimate guide to hazard lights, we will quickly outline how to activate and deactivate your hazard lights. Firstly, before driving, you should locate where the hazard warning light button is, it will either be red in colour and have two white or black triangles on it, or be black with red triangles.
When approaching a time when it is necessary to apply the hazard lights, press the button once and, if driving, wait approximately five seconds before pressing the button again to turn them off. If you are broken down, you will need to leave the hazard lights on until you either drive away or get towed.
Partnership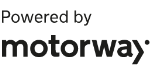 Need to sell your car?
Find your best offer from over 5,000+ dealers. It's that easy.
Have you seen anyone breaking the rules of hazard light useage? Let us know in the comments below...