How to change a car tyre
Got a flat tyre? Here's how to safely change over to your spare wheel and get back on the road
A flat tyre can happen very quickly and render your car undriveable in just a matter of moments. There are a number of things that can cause a puncture, too, whether it's a piece of debris in the road, a massive pothole or even just rubber that's a bit worse for wear. Whatever the cause, you'll want to get on the move again as quickly as possible, but how do you change a car tyre?
Technically speaking, this is a little bit of a trick question as the tyre itself can only be changed by using specialist equipment that you'll find at a tyre-fitting workshop. Instead, if you're caught at the side of the road, you'll either be changing your entire wheel over to the spare or using the car's on-board kit to temporarily repair and reinflate the damaged tyre.
If you aren't mechanically-minded, this task may sound rather daunting. There's no need to panic, though, as our full guide explains everything that you need to know in order to safely change your car's tyre. 
With only a small amount of effort you will be able to remove the old wheel, fit the spare, and be back on the road in next to no time. Here's everything you need to know about changing a car tyre…
Does your car have a spare wheel?
While this might seem a bit obvious, you need to check if your car actually has a spare wheel. In some models, manufacturers will leave out the spare wheel altogether in an effort to increase fuel economy by saving weight. If this is the case with your car, there should be a puncture repair kit in its place.
If your car does have a spare wheel, you will then need to check which type of wheel it is. It'll either be a fully-sized wheel that's an exact match in size and diameter - if you have alloy wheels, this could be a steel wheel instead - or, as with many modern cars, you might have a space-saver wheel. 
A space-saver wheel is designed to take up less room in your car than a fully-sized spare - hence the name - and it achieves this by being a lot slimmer than the standard tyres. This compact size comes with some compromises, though, as these tyres are far less durable than a regular tyre. As a result, space savers will carry a maximum speed restriction and are intended for temporary use only. They will get you home, but you must change back to a regular wheel and tyre as soon as possible.
If you can't find a spare wheel of any kind, your car could be one of an increasing number of models that is fitted with a car tyre repair kit instead. 
A car tyre repair kit is nothing like the one you'd get for a bicycle. These kits normally consist of a bottle of tyre sealant and a 12 volt-powered air compressor. The tyre is filled with sealant via the air valve, and then the compressor is used to reinflate it.
Partnership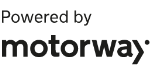 Need to sell your car?
Find your best offer from over 5,000+ dealers. It's that easy.
The repair kit is designed to be a get-you-home solution, because if the damage to the tyre is anything more severe than a small hole caused by a nail or similar, the sealant won't go far enough to plug the gap. If the tyre damage is greater than that, then recovery by a breakdown firm is the best solution to get you home. If you have a tyre repair kit, we have another dedicated in-depth guide to show you how to use it.
Run-flat tyres
Some cars that don't feature a spare wheel are instead fitted with run-flat tyres - these will either be fitted alongside or in lieu of a repair kit. Run-flat tyres have stiffer sidewalls and a special internal construction that can support the weight of a vehicle if the tyre is flat. Cars fitted with these usually have tyre pressure monitors that tell you when pressure loss has occurred.
When this happens, a dashboard warning will appear and it will recommend that you reduce your speed in order to prevent any further damage. Whether you use a repair kit or have run-flats, you must get your tyre replaced as soon as possible. Both solutions are temporary measures designed to get you home, nothing more.
Where is your car's spare wheel?
You'll usually find your car's spare wheel mounted in a recess under the boot floor. While this is the most common location, some models have their spare wheel mounted externally instead. In some cases, 4x4s have their spare wheel in an obvious location on the back door.
If your spare wheel is located under the boot floor, it will be secured in place with a large bolt. Simply unscrew this by hand, remove it and then lift the wheel out. Be careful, though, as it may be heavy. 
If your spare is under the car, it needs to be released from within the boot. This is a security measure to help prevent theft. You'll find the information on how to remove it in the owner's manual.
Accompanying the spare wheel should be a jack and toolkit. Most cars have this equipment stowed in the boot, usually within the spare wheel itself, although some cars have them hidden away in compartments behind the rear wheelarches, or even under the passenger compartment floor. If you can't find them, your owner's manual will tell you where to look.
How do I change a car wheel?
If your car comes with a spare wheel, or you were smart enough to tick the spare wheel option when buying your car, then your next point of call is your car's owner's manual. 
Changing a wheel is a pretty straightforward job in car maintenance terms, but even the most basic jobs require some research before you get stuck in - going in blind could be as dangerous as trying to drive on a flat tyre.
Your owner's manual will tell you where the car's jacking points are. The jacking point is a spot on the underside of the car that has been strengthened to take the car's weight. There should be four jacking points - one for each corner, near the wheels - and the car's jack will usually have a specially designed bracket that matches the jacking point of the car.
If you haven't got the owner's manual for your car, then there may be telltale signs on the sills of the car showing you where you can jack the car up, such as arrows pointing at parts of the underside, or indents in the body seams. If you're unsure, though, don't just guess as it could cause some serious damage.
Before you lift the car
Remove excess weight: Once you've determined where the jacking points are and are ready to lift, it's time to prepare the car. First, you should try and remove any passengers and luggage. Reducing this excess weight will make it safer and easier to lift the car on the jack.
Remove wheel trims and wheel nut covers: If your wheels have plastic trims, then they will need removing. The car's toolkit will usually have a plastic-tipped tool designed to prise these off without causing damage. You'll also need to remove any plastic wheel nut covers to expose the metal nuts below.
Find the locking wheel nut key: If you have locking wheel nuts on your car - these are often fitted to models with alloy wheels in order to prevent theft - then the key should be located in the car. These are often found in a plastic bag or case and are usually stored in an area such as the boot or glovebox. If you've left the locking wheel nut key at home for security, though, this could stop your wheel change before you've started. If this is the case, you'll either need to call your breakdown recovery provider or, if you're close to home, go and get it.
Apply the parking brake: It's important to ensure that the car won't roll away when you lift it, so make sure the parking brake is on. Leaving a manual car in-gear, or an automatic in park will give added security against the car moving. It's also advisable to chock the wheels to prevent the car from moving, especially if you are on a hill of any kind. Wheel chocks can be bought cheaply from most car part retailers. Alternatively, you can also do this using house bricks or other solid items that will provide resistance. 
Loosen the wheel nuts a little: Once you've ensured that the car won't move, you should then loosen off the wheel nuts with the wheel wrench before jacking the car up. Don't take them off completely, as you want the wheel to stay in place while you're lifting the car up. It's useful to loosen the nuts before jacking, because the resistance of the car's weight makes it easier to undo them, as they will probably be quite stiff if they haven't been undone for a while.
How to jack up a car
The majority of cars are fitted with a scissor jack as standard, and these are fairly simple to operate. Simply rotate the handle clockwise to raise the jack or anti-clockwise to lower it. You must ensure that the jack is placed on flat, dry ground when in use.
Be sure to take extra care when using the jack. Proceed at a slow pace and, for your safety, never go underneath a car that's been lifted on a jack.
With the wheel nuts loosened slightly, it's time to get the jack in the right spot, as indicated in the owner's manual, ready for lifting. It's best to wind the jack up slightly, then offer it to the jacking point before starting to lift the car, just to ensure that you have the jack in the right position as the car is being raised.
As you raise the jack, the car will start to move slightly on its wheels until the wheel you want to change starts coming off the ground. This shouldn't be a concern, as the car will stay in place if you have the handbrake on, the car in gear and have the wheels chocked.
The car's suspension will extend as you lift the car, so you will have to raise it further than you might imagine, but you don't need to lift the car to the full extent of the jack's travel, you just need enough height to get the new wheel on without it touching the ground.
How to remove a car wheel
With the car raised, it's time to undo the wheel nuts completely with the wheel wrench that's included with the car's toolkit. Undo the lowest nut first and work your way up to the highest one, as the wheel will rest on the wheel hub once all the nuts are removed. Do it the other way, and there's a risk that the wheel could fall off when you undo the final nut.
Once the wheel is nut-free, lift it off the hub, so as to not cause any damage to the hub, and then put it to one side. Also be sure to keep the nuts somewhere where you won't lose them.
How to fit a car wheel
Fitting a wheel is the same process as removal, only in reverse. First, line up the holes for the nuts and then rest the wheel on the hub as you screw in the highest nut first.
Go round and fit all of the wheel nuts so that they're finger-tight - you'll probably have to push the wheel flush with the hub while you're doing this to ensure the holes line up - and make sure the nuts go on smoothly. If there's resistance as you screw the nuts in by hand, it means the thread hasn't lined up properly, and if you force it, you could end up with a crossed thread.
Once all the nuts are on, go round again with the wheel wrench and tighten the nuts further, but do them in a specific order so that the wheel remains flush on the hub. On four-stud wheels, tighten the first nut, then the one opposite. On five-stud wheels, tighten every other nut as you go around the wheel. Do this until they are all tight with the wrench.
Once tightened, it's time to lower the car again. Scissor car jacks 'unwind', so the car is lowered as slowly and safely as it is raised. If you're using a trolley jack, then you need to activate the jack's bleed valve. Again, do this slowly, so that the changed wheel returns to the ground safely and in control.
Now that the car is back on all four wheels, go round and tighten the wheel nuts one more time. A useful way of doing that is by putting the wheel wrench on each nut so it's horizontal with the ground, and pushing down on each nut, as you can put all of your weight behind it to make sure they're tight.
How to drive on a space saver wheel
If you've fitted a space saver spare wheel, be aware that it is only designed to get you home and will have a reduced maximum speed limit - this should be displayed on a sticker or the tyre itself. Because of this, you'll need to get the flat tyre replaced and the original wheel back on the car as soon as possible. 
It's also worth pointing out that the flat tyre might not fit in the space designed for the space saver spare. If that's the case, you'll either need to wrap it so it doesn't get your car's interior dirty or invest in some interior cleaner.
Replacing a damaged tyre
If you're now driving on a space-saver spare tyre, you will need to replace the flat tyre. Driving any further than necessary could prove dangerous, so it's important to book your car into a tyre-replacement workshop when you get home.
If your car has a fully-sized spare wheel that matches the other wheels, then in theory you could just keep running with the replacement in place. However, if the spare is considerably newer than the rest, it might be worth replacing one of the other tyres, so that you've got a matching pair of tyres on one axle. You can use the remaining tyre as the spare.
When should I change an undamaged tyre?
Although you may only picture yourself changing a tyre at the side of the road after getting a puncture or suffering a blowout, even an undamaged tyre has to be swapped out for a new one at some point.
The legal tyre tread depth limit is 1.6mm, but it's generally recommended you change a tyre once it gets to 3mm or lower. You can measure a tyre's tread depth using a tread depth gauge.
New tyres can be purchased from dealerships - usually at a bit of a premium - tyre centres and online retailers. You can also purchase part-worn tyres, although there has been some doubt over their safety.
Make sure your new tyre is a quality one, these are the best tyres to buy right now...