What are run-flat tyres?
Run-flat tyres are an alternative to carrying a spare wheel in the boot. Here's everything you need to know...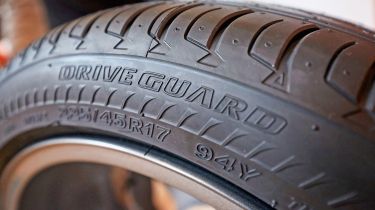 In some ways, car makers see the spare wheel as a necessary evil, but run-flat tyres are one solution that means a spare wheel doesn't need to be carried.
Spare wheels take up space, and modern car design increasingly likes to use every available millimetre so there isn't always room for one. Space-saver spare wheels take up less boot space, while many car makers substitute a spare wheel for a puncture repair kit. However, these aren't much use if you've got anything worse than a nail in the tyre, as the sealant solution is only really designed to fill small holes. So rather than carry these alternatives, some car makers offer run-flat tyres on their cars as a means of getting you home should you suffer a puncture.
History of run-flat tyres
While rubber tyres date back to the late 19th Century, the idea of tyres that can still be driven on when there's no air in them only dates back to the 1930s. The first run-flat tyres were designed by Michelin for military use, and featured a semi-bulletproof internal foam lining that could support the vehicle's weight. However, these were expensive, and didn't really take off.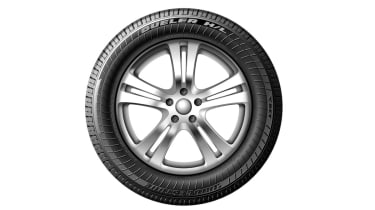 In the 1950s, US firm Goodyear created a tyre for Chrysler that featured a special internal lining that could take the vehicle's weight, but again it was an expensive option.
In the 1970s, Dunlop created its Denovo system, which was a self-supporting tyre that could run without air. It demonstrated the technology by driving a Fiat from Dunlop HQ in Scotland to Turin, Italy, on deflated tyres, and it drove a Corvette from coast-to-coast in the US with deflated rear tyres, too. There was limited take-up of the Denovo tyres at the time. They were offered as an option on the Rover P6 and fitted as standard on the Austin Metro range but that was about it. The technology is, however, the basis of today's current breed of run-flat tyre.
How does a run-flat tyre work?
There are three types of run-flat tyre: Self-supporting, self-sealing and auxiliary supported. we explain the differences between them below...
Self-supporting tyre
This is the most common type of run-flat tyre. These tyres have stiffer side walls than normal, while there is internal support so that the flat tyre sits on this rather than the wheel rim, thus preventing damage. A side effect of this is that cars with run-flat tyres tend to feel firmer, and don't soak up bumps quite as easily as those on conventional tyres.
Self-sealing tyre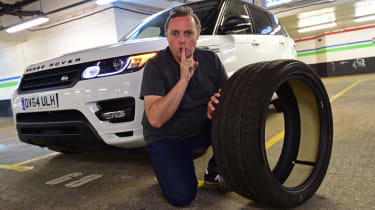 A self-sealing tyre features a lining within the tyre that immediately reacts if a small hole is made by a nail or screw. It works in a similar way to tyre sealant, and prevents punctures from getting any worse. Self-sealing tyres aren't common, and only come in a limited range of sizes.
Auxiliary supported tyre
These are the kind of tyres you'll find on military and armoured vehicles. They feature kevlar reinforcement that can resist punctures and are even bulletproof, while an internal support that can carry the weight of the vehicle is also built-in. These are extremely heavy, so have an adverse effect on handling and fuel consumption, which is why large, heavy vehicles tend to be the only models that feature these tyres.
Partnership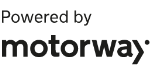 Need to sell your car?
Find your best offer from over 5,000+ dealers. It's that easy.
The modern run-flat tyre
Current run-flat tyres are designed as an alternative to spare wheels, and like space saver tyres, they usually have the same driving limitations placed upon them. Run flats will be fitted in conjunction with tyre pressure monitors, so if you do get a flat, you will get a warning on the dashboard to let you know. You should also be able to feel the car behaving differently while you're driving.
If you get a flat, then you should limit your top speed to 50mph, and ensure that your journey is as short as possible, as you'll need to get the run-flat tyre replaced as soon as is convenient.
Run-flat tyre prices are generally higher than they are for a conventional tyre of the same size, and if you decide to replace the damaged run-flat tyre with a conventional type, then you should really replace all four tyres on the car.
Run-flat tyre fitment
Take-up of run-flat tyres with manufacturers is limited, because they are expensive and don't offer much more benefit than carrying a repair kit. BMW is the main supporter of run-flat tyres, as it offers the majority of its range with them.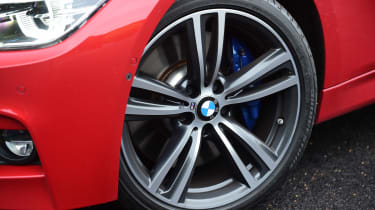 You can get them on sportier Mercedes models, too, while there's nothing stopping you retrofitting your car with run-flats, although if it's not recommended for your vehicle, we would advise you to stick with conventional tyres.
• Best winter tyres to buy now
Have you ever used run-flat tyres? Tell us what you thought of them in the comments section below...