Best car tyre inflators 2023
We test eight cordless compressors to reveal the one that feels the pressure least from its rivals
With your own tyre inflator, you can check and top up your pressures when necessary and avoid using the often-misused gauges at a service station. Keeping tyre pressures as manufacturers recommend saves fuel, reduces emissions and ensures your car will handle and stop as it should. 
The most common type of inflator is powered by a car's 12V socket, but here we're looking at battery-powered, cordless versions. They're easier to use, given that there's no lead to drag around or pack away, and they can be used on non-powered kit such as trailers.
When your tyre pressures are incorrect, your car's handling, braking and cornering grip may all be compromised, increasing the risk of an incident taking place. The wrong tyre pressures can also increase your vehicle's overall fuel consumption and cause uneven or illegal tyre wear, which means you'll need to replace your tyres sooner. 
How we tested them
Each of the compressors was used to inflate a regular 15-inch tyre from 20-30psi and then a 16-inch space-saver tyre from 55-60 psi. We logged the time taken, noise levels while working, and gauge accuracy. Details such as accessory adaptors (for cycle tyres, footballs etc) or LED light, ease of operation, quality of instructions, hose length and accessory sockets were also taken into account.
Our ranking was complicated by four of our test units coming as bare devices, requiring a battery and charger, which makes a big difference to the overall price. If you already have the relevant system, they make a lot of sense, but otherwise they look expensive. For these units, we've quoted two prices: one for the unit and another for the complete kit. 
Car tyre inflator reviews
Ring RTC6000 Cordless 4 in 1 Digital Tyre Inflator and Air Pump
Price: Around £63
Inflation time tyre/space-saver: 68/15 seconds  
Rating: 5/5 stars  
Website: ringautomotive.com
This Ring has lots of features, with a huge, accurate display, a wide on/off button and neat stowage for the tyre and low-pressure hoses. Neat touches include the niche to keep a valve cap, a cable to charge the unit from the car's 12V socket, and the ability to power up a phone from its USB socket. There is also a pair of latex gloves, a spare fuse, four dust caps and three adaptors, with everything housed in a strong zip-up case. 
Although it is on the noisy side, recording the quickest time on the 15-inch tyre and joint best on the space-saver helps it to a clear win. 
Makita 18V LXT Inflator
Price: Around £68 (around £221 with battery and charger)  
Inflation time tyre/space-saver: 107/15 secs
Rating: 4.5/5 stars 
Website: toolstation.com
A predictably strong and well made unit from Makita. The 1.6kg device sits squarely on four rubber feet and we like the long, 65cm hose with its 10cm plastic protected section. There are two clips on the side of the inflator, which keep the hose in place, although it still sticks out at either end. It was one of the quickest to inflate the conventional tyre and joint quickest on the space-saver. 
The kit is quite expensive, although a very fast charger accompanies the 3Ah battery, which still showed its full array of four LEDs when we finished. 
Partnership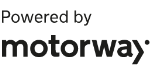 Need to sell your car?
Find your best offer from over 5,000+ dealers. It's that easy.
Sealey Cordless Tyre Inflator CP20VAP (Kit1)
Price: Around £41 (around £102 with battery and charger) 
Inflation time tyre/space-saver: 107/16 seconds
Rating: 4/5 stars  
Website: sealey.co.uk
This unit is offered as a bare unit or a kit with a charger and 2Ah battery in a textile bag. The powerful 20V motor gave us some excellent inflation times, without creating excessive noise. With the joint shortest hose, at 15cm, it is not the easiest to use, but the times for both tyres are up with the best without being too noisy. 
The small display (22mm x 10mm) shows psi and BAR scales and was 0.5psi adrift at the 20 and 30psi points. We like the red/amber/green LEDs on the battery, and the light on the base of the inflator, which shines onto the valve. 
Ryobi Cordless High Pressure Inflator R18PI-0
Price: Around £35 (around £105 with battery and charger)
Inflation time tyre/space-saver: 104/13 seconds
Rating: 3.5/5 stars  
Website: uk.ryobitools.eu
Ryobi's new offering is a typical pistol-style device, although it's alone here in being fitted with an analogue gauge. This is a touch old-school and it's tricky to see its psi/BAR scales, which read one psi high at 20 and 30 psi. Unlike with some rivals, the hose is the thumblock type, but at 50cm, it's plenty long enough to be practical. 
The inflator lacks a light and deflator button plus, irritatingly, a target facility, but it performed speedily on both tyres (joint best on the space-saver). The price for the bare unit is good and includes a three-year warranty. 
Ring RTC4000 Cordless Rechargeable Tyre Inflator
Price: Around £45  
Inflation time tyre/space-saver: 153/28 seconds
Rating: 3.5/5 stars 
Website: ringautomotive.com
This Ring is the lightest (0.7kg) and most compact unit here, ideal for a glovebox. We like the tough textile case with a flap that allows it to be plugged into the charge cable or 12V port. The display shows battery state and target pressure, usefully storing up to four pressures. 
On battery, the motor ran slowly, with the 20-30psi result a slow 153 secs. But when connected to 12V power, that fell to a very impressive 82 secs. A neat unit, although the battery was almost flat at the end.
Ryobi R18MI-0 18V Inflator Kit One+
Price: Around £80 (around £145 with battery and charger) 
Inflation time tyre/space-saver: 112/23 seconds 
Rating: 3/5 stars  
Website: uk.ryobitools.eu
The well made Ryobi is easy to use, its built-in handle easily coping with the 1.4kg weight. It sits firmly on the ground and the high-volume and tyre hoses (the latter an impressive 60cm long) wrap neatly around the unit. The time was good on the regular tyre, but less so on the space-saver.
It could do with an LED light and a deflator button, and having to reset the target pressure when the battery is swapped is annoying. 
Buy now from Direct Powertools
Clarke 12V Cordless Digital Tyre Inflator CTC150LI
Price: Around £60  
Inflation time tyre/space-saver: 155/27 seconds 
Rating: 2.5/5 stars  
Website: machinemart.co.uk
The Clarke comes with its own 2Ah, 12V battery, which slots into the base of the inflator, or a battery-sized adaptor can be fitted, which allows it to work from the car's 12V socket. After the test, the battery was down to two LEDs, from an original three. 
We like the four-scale digital display, the worklight that comes on with the trigger and, most usefully, the trigger lock that makes it more comfortable to use. The hose length isn't too bad, albeit less than half that of the best. Curiously, its times to top up the tyres were the slowest in this test. 
Draper 12V Cordless Air Compressor 20582
Price: Around £57  
Inflation time tyre/space-saver: 123/54 secs
Rating: 2.5/5 stars  
Website: drapertools.com
One of four pistol-type units we tried, the Draper is similar to the Clarke, with a clip-in adaptor to run the device from the car if its 1.5Ah battery goes flat. We also like the protective cloth bag, the LED light that covers the handle, and the unit's light weight, at 0.8kg. The gauge error is fair, at around 0.5psi per reading. 
Not so impressive are the short (15cm) screw-in hose and the performance: disappointing on the 15-inch tyre and slowest on the space-saver. 
Verdict
The Ring beats the others on all counts to score an emphatic win. The Makita and Sealey impress, but the potential extra cost of a charger and battery must be considered. 
Ring RTC6000 Cordless 4 in 1 Digital Tyre Inflator and Air Pump
Makita 18V LXT Inflator 
Sealey CP20VAP 
Looking to tackle more car maintenance jobs yourself? Read our DIY car maintenance checklist…