Best tread depth gauges
It's vital to care for your tyres, but which is the best way to measure your tyre pressure and tread depth? Our product test has the answer
Looking after your tyres pays dividends because under-inflation may cause uneven wear and make them prematurely illegal.
To be within the law, a tyre must have more than 1.6mm of tread depth across the central 75 per cent of its width. The penalties for having an illegal tyre on your car are a fine of up to £2,500 and three penalty points for each one.
It could also cost you more than that because under-inflated tyres use more fuel and adversely affect your car's braking and cornering.
Using a combined pressure and tread depth (DTG) gauge – or a kit containing both – is the simplest way to keep track of tyres. To find the best way to look after yours, we tried a range of solutions.
How we tested them
We checked the tread-depth tools against an MoT-approved gauge on a part-worn car tyre and a motorcycle tyre, and we tested the pressure element against a calibrated gauge at 20 and 30psi on both. We also marked the scales, and wanted to see a case, as well as easy access to the tyre valves. Finally, we went through the instructions, looking for detailed information, including the legalities of tread depth and width, plus advice on checking tyres when cool. 
Verdict
The latest Sealey digital unit clinches the top spot, but proving analogue still has its place the PCL kit takes a creditable second. Sakura grabs the third spot with its digital/analogue combo.
Sealey Digital Tyre Pressure & Depth Tread Gauge TSTPG12
PCL TSP 1T15
Sakura Tyre Service Kit SS5144
Reviews
Sealey Digital Tyre Pressure & Tread Depth Gauge with LED TSTPG12
Price: Around £15  
Rating: 5 stars
Unlike the two runners up, the Sealey is a single digital unit, combining pressure and tread depth gauges. 
The large, backlit display as well as the LED nose light usefully stayed live for more than 30 seconds. We liked the 'traffic light' blocks that went from green to red as the depth gauge moved to 3.2mm and 2mm, showing it's time to change a tyre. 
The pressure gauge had four scales and was accurate. It was an easy fit on the car tyre and it worked with the bike, albeit with a fumble. 
The only minus point was the disappointing instructions.
PCL TSP 1T15
Price: Around £17
Rating: 4.5 stars
PCL's twosome is seriously old-school; both products are analogue, but impressively accurate nonetheless.
The pressure gauge came with a plastic valve-removal cap and was spot on at 20psi and 30psi. Its angled head made it suitable for most tyres and, although you had to squint a bit to check the reading, that was made a bit easier because the scale read only in millimetres.
The separate VOSA-approved tread depth gauge was equally accurate, while the foam-packed metal case was useful, and the instructions included details on the tread limit and 75 per cent rule, but no advice about cold tyres.
Sakura Tyre Service Kit SS5144
Price: Around £8
Rating: 4.5 stars
Sakura repeated its impressive performance from our most recent test with this digital/analogue combination. The digital pressure gauge was 0.5psi adrift at 20psi and perfect at 30psi. Although there was no light or backlight, it was a good fit on the valve and stayed live for a useful 30 seconds.
Partnership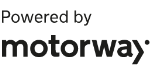 Need to sell your car?
Find your best offer from over 5,000+ dealers. It's that easy.
The separate analogue DTG was just 0.5mm off on tread depth, and the hexagonal scale was marked in metric and imperial units. Its instructions could have been better, given that they mentioned only legal tread depth, but the kit is still practical and easy to use, and comes at a great price.
Racex RX2931 Tyre Pressure and Tread Depth Gauge
Price: Around £17
Rating: 4 stars
We liked the Racex design because it is similar to a previous test winner's (RX0014), but protected by a thick rubber cover. It featured a valve-release button and the short nozzle was angled to suit most wheels, with the gauge showing just 0.5psi error in the two tests. The DTG was a metal rod that you manually pushed into the tread, and it was accurate.
Sadly, the instructions were limited and included none of our favoured facts. And although the dial was nice and clear, the needle was wide and the psi scale was in increments of two, which sometimes made it a bit fiddly to read.
Draper Tyre Service Kit 51550
Price: Around £12
Rating: 3.5 stars
Like the PCL, this was a step back in time, including an analogue, pencil-style gauge with a plastic valve-remover cap and DTG, as well as a valve repair/thread-clearance tool.
The gauge read only in psi and felt a touch low rent, with markings that weren't terribly clear. Even so, it got both 20psi and 30psi pressures perfectly. Draper's DTG also didn't feel that well made and read 0.5mm under. The instructions included the legalities, but not the advice on cool tyres. 
Ring RTG6
Price: Around £14
Rating: 3 stars
This is a great design – stylish and with an angled chuck that spins through 360 degrees. Its large screen was easy to read, being backlit in blue and with a switchable nose light.
It was the only one to feature all our instruction points, but it was 1psi and 0.5psi adrift in our tests. The plastic DTG simply pushed out from the base, but we really couldn't get on with the scales. It was seriously tricky to check the reading, although ultimately it was close, at 3.5mm, rather than 4mm. 
Laser Tyre Pressure and Depth Gauge 4886
Price: Around £17
Rating: 3 stars 
The pistol-styled Laser featured a digital pressure gauge which was 1psi over at 20psi, but correct at 30 psi. Its valve fit was good, but not angled enough for some wheels.
We liked the clear, backlit display, while the instructions covered the legalities, but not the need for cold tyres. The handle had a slide-out plastic DTG with a detent at 5mm, so checking 4mm of tread was difficult. An irritant at this price. 
Michelin Digital Tyre Tread Depth and Pressure Gauge 12291B
Price: Around £16
Rating: 3 stars
We liked the Michelin's large display, but a backlight would have made it clearer, and there was no nose light. It fitted well on the valve, but could struggle on some deep-dished wheels.
In the pressure test it was 1psi and 0.5psi off, but the tread depth gauge wouldn't read more than 3.4mm. The auto-off feature cut in after just 10 seconds, which was annoying, and the instructions made no mention of the 75 per cent rule.