Best torque wrenches 2023
We put 10 torque wrenches to the test to see which one you should turn to...
It's easy to think of torque wrenches as tools only for professionals, but even a simple job like changing a wheel is done better – and with less risk of failure or damage – if you use one.
There's a whole host of other jobs that are in the same league, such as brake, engine or suspension work. And a torque wrench won't break the bank – decent tools can be had for well under £40.
So there's no doubt you need one, but which should you buy? We put 10 through their paces to find out.
How we tested them
With the help of Draper Tool's quality assurance department, we assessed accuracy based on the BS EN ISO 6789 standard which takes readings at 20, 60 and 100 per cent of the tool's range. 
Five tests were done at each level after 'exercising' the wrench with a handful of pulls beforehand. An average was taken and we looked for it to be within the standard's plus or minus four per cent tolerance. We also looked at ease of use, whether the wrench could measure in both directions and looked for metric and imperial scales. Fine ratchets also gained marks, as did calibration certificate and extras. The final factor was price from online sources.
Reviews
Halfords Advanced Model 300
Price: £120  
Rating: 5 stars 
Range: 60-300Nm
Website: halfords.com
Halfords is a multiple winner in this test, but the firm has taken a different route with its latest offering. It has rejected the common 40-200Nm or so range and gone for 60-300. It might miss some lower settings, but the extra length makes hitting the bigger numbers easier. 
The push-through drive means it can work in both directions, and it has a very easy-to-use setting window. It was just outside its claimed three per cent tolerance at 20 per cent, but within it at the higher readings. Not cheap, even at this discounted figure, but very good.
Amazon Basics 1/2 Inch Drive Click Torque Wrench
Price: Around £34
Rating: 4.5 stars 
Range: 27.1-203.5Nm
Website: amazon.co.uk
This is the first of the tools that look like they're all from the same factory, but it proved to be among the most accurate, only pipped by the Clarke. It was very accurate at the lowest level and only marginally outside the four per cent tolerance at the other two. 
It has a relatively fine ratchet and the black-on-chrome twin scales are easy to read. Less good is the lack of a calibration certificate and ability to keep the instructions in the case, but at this price it still makes a lot of sense.
Draper 64535
Price: Around £31
Rating: 4.5 stars  
Range: 30-210Nm
Website: drapertools.com
The black Draper stands out in a sea of very similar tools, but the colour, plus white markings for the scale, makes setting the wrench easy. And when it was set, it proved pretty accurate, particularly at the lower settings. 
It was a little further outside the four per cent at its maximum than the Amazon tool, which gave its rival the edge. It does come with a calibration certificate and instructions that could be kept in the case, but the ratchet has just 24 teeth.
Partnership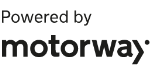 Need to sell your car?
Find your best offer from over 5,000+ dealers. It's that easy.
Halfords Advanced Model 100
Price: Around £110  
Rating: 4.5 stars
Range: 20-100Nm
Website: halfords.com
Along with the 300, this is the other half of the Halfords line-up, dealing with lower settings. It was a shame to see it uncomfortably outside its three per cent tolerance at the lowest setting, but it was easily inside it at the mid level and a touch over at the maximum.  
It has the same large handle as its stablemate, with a scales window and a high-quality feel, plus a push-through drive to measure in both directions. Like the Model 300, it is currently discounted (this time down from £139.99), but its appeal is limited by its restricted range.
Sealey Premier STW904
Price: Around £58 
Rating: 4 stars 
Range: 40-220Nm
Website: sealey.co.uk
Like the Halfords pair, this comes in a foam insert for storing in a tool chest but, unlike them, there's no additional plastic case. It's a touch longer than the lookalikes and has easier-to-read metric and imperial scales although, as on others, the latter is in less-than-helpful fractions. 
The setting lock is good, although there's a knack to holding the collar while turning. It has a fine 72-tooth ratchet and the wrench was within the torque tolerance throughout. A high-quality tool, but the lack of standalone storage hurts its overall placing in a tight field.
Clarke CHT141
Things move slowly in the torque wrench world and, like the Draper, this is a returnee from our last test. Despite its age, it was the most accurate in the tests, easily inside the four per cent tolerance and just one per cent out at the 60 per cent measure. 
Uniquely here, it has an extension and 3/8-inch drive converter – handy but not enough to overcome other aspects, including the relatively coarse 24-tooth ratchet. It also lacked a calibration certificate and was one of the few with no imperial scale. Accurate but flawed.
Jefferson JEFTRQWRH1-2B
A test debut for Northern Ireland-based Jefferson, which clearly sources its tools from the same place as others here. The calibration certificate is apparently filled out by the same tester as the Draper. 
The tool has a 24-tooth ratchet, but its biggest problem is having no imperial scale, ruling it out for owners of many British classic cars. It was always within tolerance, but it was not enough to overcome the price – around twice that of very similar tools. 
Buy now from Sam Turner & Sons
DeWalt Torque Wrench ½" x 30" DWMT75462
Despite the name, this is only a little more than 27 inches long, but the extra length over most rivals is welcome for its 345Nm maximum. And it was most comfortable at its maximum, getting inside the tolerance. At the other two points, it was outside, struggling most at the lowest level. 
It has a fine, protected, 72-tooth ratchet, and metric and imperial scales. However, the former – and most common – is a nightmare to set, with graduations down to two decimal places. 
Also tested:
King Dick KST2040
Magnussen BX2200AW
Verdict
It may have a new design, but Halfords retains its crown with a wrench that's good to use and hard to fault, apart from its cost. If your needs can't justify the Halfords' price tag, Amazon and Draper provide good alternatives for under £40. The former is a touch more accurate, but the black Draper is easier to use.
Halfords Advanced Model 300
Amazon Basics 1/2 inch Drive Click Torque Wrench
Draper 64535
Now you know which torque wrench to turn to, find out which workshop hand cleaners are best…