Best brake fluid testers 2023
Knowing the state of your brake fluid is vital. Which tester is best?
The importance of having the correct amount of fluid in a car's braking system is well known, but it's just as important to check the state of that fluid, because its boiling point is critical to safe and effective braking. Most brake fluid will absorb moisture, which reduces its braking performance. 
A check is quick, but will need a specialist tester that measures the electrical conductivity of the fluid to calculate the moisture content. So which is the one to stop your brake worries? We tested seven to find out.
How we tested them
To test accuracy, we put 100ml of DOT4 brake fluid into a jug for our first measurement, where moisture content should be close to zero. We then repeated the tests with 2.5ml, then 5ml, of water in the 100ml to see how the units responded. 
General ease of use was rated by using the testers in several cars. Instructions and the ability to test different grades of fluid were also taken into account. Prices were less of a consideration for such safety-critical tools, but were factored in nevertheless.
Verdict
Laser's Brake Fluid tester impressed at every turn. The well built device delivered the accurate measurements we were looking for in a high-quality package. 
The Draper was equally precise, but the number of options offered could put off a novice mechanic. Sealey's high-quality VS0274 could have come closer if it had the ability to test DOT3 and 5.1 fluid.
1. Laser Brake Fluid Tester 4875
2. Draper Brake Fluid Tester (80872)
3. Sealey Pocket Brake Fluid Tester VS0274
Reviews
Laser Brake Fluid Tester 4875
The Laser was one of only four of our testers to give an accurate measurement in all three of our tests, and did so by showing bright, colour-coded LEDs against a clear and easy-to-read scale and explanations printed on the side. 
The unit is a similar thickness to a marker pen, and feels well constructed, with a handy pocket clip. Helpfully, it also has a rough finish and ribs on the side to make it easier to grip, plus it's easy to turn on and it powers off automatically.
Draper Brake Fluid Tester (80872)
Draper was a whisker away from taking this win with its accuracy, keen price and huge range of options for different brake fluid types, including brand-specific versions. 
The instructions were the most detailed here. We liked the bright light on the probe's tip, although the LED readouts weren't the brightest. Its larger casing is easy to hold, and the power and mode- switching buttons are well placed.
Sealey Pocket Brake Fluid Tester VS0274
At first glance, there's little difference between Sealey's VS0274 and our test-winning Laser. In fact, they were equally accurate. 
We particularly liked the full explanation of the readout on the unit, which means you don't need to refer to the instructions. It's easy to switch on and hold, and the LEDs are easily powerful enough to see in sunlight. The fly in the ointment is that it's only rated to test DOT4 fluid, which limits its ability and your options.
Partnership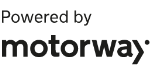 Need to sell your car?
Find your best offer from over 5,000+ dealers. It's that easy.
Sealey Pocket Brake Fluid Tester VS0272
Despite a recommended price of £62.34, we found the Sealey VS0272 online costing half that – a price more suited to the initial impressions it provides.
Translucent plastic shows the workings inside and you need to slide the circuit board out to insert the supplied AAA battery. Yet for a clear and straightforward indication of whether your brake fluid needs replacing, the bright red, amber and green LEDs are perfect. 
Admittedly, it doesn't provide the same level of detail as other testers here, but for the less confident DIY mechanic, it could actually be ideal. 
Buy now from Rapid Electronics
Duoyi DY23B Brake Fluid Tester
Branded Duoyi, but listed on Amazon as from Beley, the DY23B looks like a professional bit of kit. 
It has a 24cm goose neck and probe, which could be handy for hard-to-reach reservoirs, but the backlit LCD screen was hard to read square-on. 
Bars show the moisture content, and they read accurately in our zero and 2.5 per cent moisture tests. However, in our five per cent test, the unit showed just three per cent. Even so, the screen still flashed red and the buzzer sounded, indicating a fluid change was necessary.
Duoyi DY23 Brake Fluid Tester
Another unit that arrived from a brand other than that suggested by Amazon, the Duoyi 23 is a slightly cheaper-looking version of the 23B, but was in fact slightly pricier. The main difference is a set of coloured LEDs replacing the 23B's screen. 
It performed well in our fresh-fluid and 2.5ml tests, but in the five per cent check it showed a yellow light, indicating 2.5 per cent moisture. The instructions suggest drivers should "pay attention" to the fluid, but not "stop using". That could be the difference between your brake fluid boiling and not.
Ediag Super MB Star Brake Fluid Tester Pen
Price: Around £11 
Rating: 1.5/5 stars
Contact: ebay.co.uk
Proof that cheap isn't always cheerful is the Ediag-branded Super MB Star unit. It has a 28cm gooseneck with an LED on the tip. A long press of the button turns it on, while a short one brings up the light. Tapping the button cycles through fluid grade options. 
There's no percentage scale on the unit, so you're left with a mix of six LEDs. It appeared to be reasonably accurate in our fresh-fluid and 2.5ml tests, but at 5ml the instructions said only that a fluid change would be "recommended", rather than essential. 
Want the latest car news or product reviews in your inbox? Sign up to the free Auto Express email newsletter...