Best coolant testers 2022
We find how best to check your concentration
We all know that there's water in a car's radiator, but it's not just good old H2O in there, there's also an additive.
It's usually called antifreeze but as well as lowering the freezing point of the mixture, it also helps stop overheating by raising the boiling point, and corrosion within the water jacket and radiator.
Naturally, getting the correct ratios in the mix of water and additive is vital, which is why a coolant tester is such a good investment. We set to work with eight to find out which is the best for you.
Verdict
With so many similar products, the overall results were very close. For ethylene glycol the Draper 35807 does most things well, ahead of the Bahco and needle-based Clarke. Our choice for propylene is the Draper 99810.
Draper 35807 Anti-Freeze Tester
Bahco Antifreeze Liquid Tester BE401
Clarke CHT433 Antifreeze and Coolant Tester
Reviews
Draper 35807 Anti-Freeze Tester
This Draper was our winner last time out and remains the top performer this time, its worst result being three degrees adrift with the OAT33 solution. As with several others here, the results are read from the positions of six coloured discs, which show the protection from -7C to -37C and we often needed to wait a while to let them settle. Compared with the equally accurate Bahco, it is larger and, importantly, far easier to read and understand. The separate instructions are limited, covering many important points, but missing some others.
Bahco Antifreeze Liquid Tester BE401
Price: around £10
Contact: amazon.co.uk
Type: Float 
Rating: 4.5 stars
Despite appearing similar, the Bahco is different to most testers of this type. First, it can test both methanol and ethylene coolant mixes, and it is made of glass rather than plastic, so more care is required to avoid breakage. Second, it uses a float to denote the results, instead of discs or balls. This works well, but although the accuracy was ultimately impressive, it often took some squinting to get readings off the four scales, which are a bit small and tricky to decipher. The diagram-based instructions could do with more detail on safety.
Clarke CHT433 Antifreeze and Coolant Tester
Like all except the Sealey refractometer, the Clarke uses a bulb to suck up the coolant, but has a needle pointer to denote the protection level. Having instructions on the product (rather than on the packaging, which is often thrown away) is good, although there is no mention of the toxicity. An extra top-mounted pointer helped us get the device dead level and the needle made it easy to read off the results. It wasn't so good on the ethylene 50 per cent tests, where it was four degrees off, but otherwise it had an almost perfect score – and at a very good price.
Draper Disc Type Propylene Glycol Antifreeze Tester 99810
One of three products capable of testing polypropylene glycol antifreeze, including the multi-functional Sealey VS005(p60), this resembles the bulb-type ethylene testers. It is basically a long plastic tube and rubber bulb, which has been coloured green to make its different role clear. Again, it uses a system of discs, but this time five, rather than six. All our results were within two or three degrees of the requirement. The separate instructions were a touch limited, but they did remind us about keeping antifreeze away from skin and paintwork – but not the eyes.
Partnership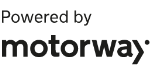 Need to sell your car?
Find your best offer from over 5,000+ dealers. It's that easy.
Sealey Propylene Glycol Antifreeze Tester Disc Type AK4122
Price: around £9
Contact: sealey.co.uk 
Type: Disc
Rating: 3.5 stars
Given that this is a mirror image of the Draper propylene tester (p59), we found that the practical results were, unsurprisingly, almost identical. The instructions are solely on the packaging  card and very limited, just giving a brief rundown of what the tester could do, but with nothing at all about personal safety or liquids disposal. On the tube, it noted that the freeze protection varies from one disc (-7C) to five discs (-46C). So, choosing between the Sealey and the Draper came down to favouring the better price and more comprehensive instructions of the latter.
Sealey Ethylene Glycol Antifreeze Tester Disc Type AK4120
Price: around £10
Contact: sealey.co.uk 
Type: Disc 
Rating: 3.5 stars
We found that the accuracy was generally good, particularly on OAT33, although it drifted to eight degrees off on OAT50. There are no separate instructions, only some details on the card, notably that antifreeze is toxic (a key aspect that is not always covered), and that eye protection should be worn. Equally, it mentions the need to dispose of old antifreeze responsibly and that excess antifreeze will reduce not only cooling efficiency, but also corrosion protection. In terms of construction, performance and price, this is close to the Draper/Halfords versions.
Halfords Antifreeze Tester Ethylene Glycol 686778
Price: around £11
Contact: halfords.com 
Type: Disc 
Rating: 3 stars
Along with the Draper and AK4120, this was another of a trio that are physically identical and gave very similar results, albeit eight degrees off on OAT50. The only instructions are on the card and don't cover the toxicity of the antifreeze, although they do include a warning for eye protection. They list what the discs signified as well as clarifying that the orange one denotes too much antifreeze, which will result in a loss of protection. They also state that a 50:50 mix gives protection in most climates, which may be contrary to the car manufacturer's recommendations.
Sealey Refractometer Antifreeze/Battery Fluid/ Screenwash VS005
Price: around £45
Contact: sealey.co.uk
Type: Refractometer 
Rating: 3 stars
This professional-style device tests the strength of battery acid and screenwash as well as all types of antifreeze. You only need a little liquid on the prism and it was easy to take a reading on one of the three scales via the adjustable eyepiece, plus it was very accurate. The instructions emphasise safety and the need for gloves and eye protection. A great product if you have the cash.
Now check out the best tyre pressure gauges on sale...