What are LED daytime running lights and what do they do?
Noticed that all new cars have their lights on during the day? Here we explain what LED daytime running lights are and what they do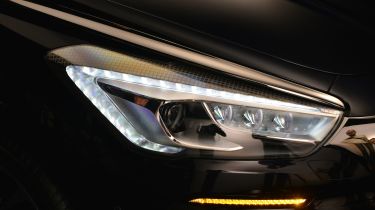 In a never ending quest to make the roads safer, the automotive world is constantly looking at technology to stop us humans from harming one another while legislators continually bring-in new rules to determine which safety technologies should be fitted to new cars. It is for these legal and road safety reasons that all new cars have adopted daytime running lights (DRLs) - a feature Volvo owners have had for years. 
• Auto Express 2017 Technology Awards
Fundamentally, DRLs are bright, low powered lights usually using LED technology, which operate all the time that your car is running - a sight now commonplace on British roads. The purpose is simple, to make it easier for other road users such as pedestrians, cyclists, and cars to notice your presence on the road. Typically, LED DRLs are integrated into the headlight clusters of a car and are usually separate from the dipped beam lights. 
The reason they are separate, is they are brighter than conventional dipped lights and as such should not be used to drive with at night due to the increased risk of dazzling oncoming traffic. DRLs should never be used as a replacement for dipped headlights in low light conditions for this reason and because there are no daytime running lights at the rear of the car. Unless you turn on your car headlights when light levels start for fall, the rear end of your vehicle will not be illuminated at all.
Why do new cars have daytime running lights? 
So we now know what daytime running lights are and what they do but why do all new cars now have DRLs fitted? It is more than just a suggestion that they are included on new cars in addition to the headlights, it is a legal requirement. The European Commission and then the Department for Transport commissioned research that found DRLs could help reduce road fatalities and serious injuries. In 2006 the European Commission claimed that DRLs enabled all road users, including pedestrians, cyclists, and motorcycles to detect and identify vehicles sooner, and thus reduce the potential for an accident.
The Department for Transport then later said; "Research has shown that DRLs are likely to reduce multiple vehicle daytime accidents and fatalities by up to 6% once all vehicles are equipped." With countries such as Sweden, which had already implemented DRLs on all new cars, pointing to very positive results, it was not long before LED daytime running lights was introduced as a law in the UK. From February 2011 all new passenger vehicles and light goods vehicles have had to be fitted with DRLs (HGVs followed in August 2012).
At the time, one of strongest arguments against DRLs was the increased impact on the environment due to powering more lights. However, the Department for Transport found that that the lights made from traditional filament increase fuel consumption and CO2 emissions by approximately 0.5%, a number that could also decrease with use of LEDs, that figure was deemed acceptable.
Partnership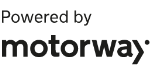 Need to sell your car?
Find your best offer from over 5,000+ dealers. It's that easy.
So daytime running lights that operate automatically are a legal requirement but headlights should always be used in reduced visibility or low light conditions. DRLs have the sole purpose of making the roads safer during the day at the expense of a small decrease in fuel economy.
Do you think DRLs are a good thing? Let us know your opinion below...