How to stay protected from motor insurance scams
Make sure you're protected from motor insurance fraud by customising your dash cam with rear-view cameras
According to research from the Association of British Insurers (ABI), a total of 98,000 fraudulent insurance claims were made in 2018, at an eye-watering value of £1.2 billion.
Motor insurance fraud was the most common and costly type of fraud to the insurance industry in that time, with 55,000 fake claims made, totalling £629 million. One sophisticated operation, a 16-person 'crash-for-cash' gang, was sentenced to a combined 33 years in prison after swindling insurers out of £1.2 million.
The total cost of these crash-for-cash fraud schemes exceeds £300 million a year, according to Insurance Fraud Bureau (IFB) figures, so drivers must stay alert to make sure they don't get caught out by tailgating scammers looking to engineer collisions. However, keeping a constant eye on the road behind you isn't always possible.
Rise of the dash cam
One simple way of adding an extra layer of protection is by installing a dash cam. A recent RAC study found that nearly three million motorists now record their journey with in-car cameras, and the value of these devices goes far beyond general road visibility.
Not only can dash cams capture vital video evidence should you find yourself on the wrong side of a crash-for-cash scam, but the majority of leading motor insurers now accept the footage as evidence in the event of a claim. Some even offer premium discounts of up to 20 per cent to drivers with a dash cam installed.
• Which dash cam is best for you?• Essential tips for driving in Europe
It's not just scratchy, low-resolution video, either. The latest dash cams on the market shoot HD footage at 60 frames per second, meaning everything is captured in crystal-clear detail, ready to be watched back in the event of a questionable collision.
Many dash cams boast features that make them useful in-car companions, too. For example, Nextbase's new Series 2 models – the 322GW, 422GW and 522GW – are the world's first to feature Emergency SOS, alerting emergency services to your location in the event of an accident. The 422GW and 522GW models also come with an Alexa smart speaker built in, allowing you to play music, get the news and get directions while you're on the move.
Covered from all angles
For added peace of mind, it's worth making a rear-view camera part of your dash cam setup. Nextbase's Rear View Camera Modules are compatible with all Series 2 dash cams, giving multiple options when it comes to capturing footage of vehicles behind you. What's more, each of these accessories costs just £49.99, so getting that extra bit of camera coverage isn't going to break the bank.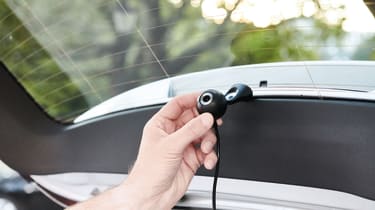 So what are the options? Nextbase has three Rear View Modules to choose from: rear window, rear view and cabin view. The rear window module is fixed to the rear windscreen and gives a clear view of the road behind, while the rear view version attaches to the front Dash Cam and faces backwards, monitoring the journey with a telephoto lens through your car watching the road behind. Finally, the cabin view module records the inside of the car to keep an eye on passengers and vehicles driving beside you.
Partnership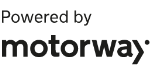 Need to sell your car?
Find your best offer from over 5,000+ dealers. It's that easy.
All of these modules can connect directly to the Nextbase 322GW, 422GW and 522GW dash cams, so no extra microSD cards are required to store footage. There'll always be motor insurance fraudsters looking to make cash from unsuspecting victims. But by investing in the right dash cam equipment and accessories, like those from Nextbase, you'll be covered from all angles.
Find out more about Nextbase's Series 2 Rear View Modules at Nextbase.com