What to do after a car crash: life saving first aid tips
Would you know what to do in the event of traffic accident? We went to a course to pick up some potentially life saving advice
During a lifetime, most motorists will witness or drive past an accident on UK roads. Chances are, they have also stopped to alert the emergency services and help the occupants of the cars involved in any way they can.
A problem with this is, not everyone knows what to do to provide vital first aid before the paramedics arrive to take charge at the scene of a car accident. Research has shown that even though 79 per cent of the population would get out of their car to help at a road traffic collision (RTC), nearly 20% said they would not attempt first aid, for fear of causing further harm.
• Stay safe with our winter driving tips
The scary thing is, the first minutes are crucial, as lack of action immediately following an accident could be the difference between life and death. Knowing this, it should be no surprise that almost all those questioned believe that drivers should be trained in life-saving skills. 
Which is where the relatively new Driver First Assist (DFA) comes in. This not-for-profit organisation carried out the research and has the support of all the emergency services, suggesting they know what they are talking about.On top of producing a number of  "Good Samaritans" for the roads, the work of the DFA has financial benefits too. By creating potentially life saving drivers, motorway closures can be reduced. The cost of such closures to the economy is £62,000 per hour and what's more, aside from the huge emotional cost to families, RTC deaths cost £3 billion a year.
• Roadside drug-tests rolled out in England and Wales
DFA believes having a trained force on the roads can cut the number of fatalities caused by RTCs by up to 46 per cent – therefore reducing the annual impact on the economy by £1.5billion. Auto Express headed to DFA's latest course in London to find out more. 
Ex-police traffic officer Phil Constable is our trainer for the day, and his experience is great in providing first-hand examples which sit alongside the theory. The first part of the course focuses on arriving at the scene, telling us where we should stop the car and how we should assess the dangers. The key message is that while our aim is to assist and, where possible, save a life, the most important thing is our safety at all times.
We learn how to park to block an accident off on a motorway and divert traffic around us, as well as what we should assess so we can relay the information back to the emergency services, and how to identify exactly where we are.
The course is constantly developing and DFA trainer Phil said he would like to see the training made compulsory as part of the standard driving test. "If everybody had the basic skills, imagine the amount of casualties we could save," he added. "At the moment, people have a fear of doing something wrong."
Partnership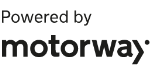 Need to sell your car?
Find your best offer from over 5,000+ dealers. It's that easy.
Being an asset at the scene of an accident ahead of the emergency services isn't restricted to information gathering and traffic management. There's a more critical role that qualified DFA members will be able to play – administering first aid. That's what the second part of the training focuses on, whether it's checking if someone is alive or, more seriously, learning how to carry out life-saving first aid like CPR.
One of the most common misconceptions is that you shouldn't move a casualty or, if it's a motorcyclist, remove their helmet. Phil tells us that if someone is not breathing then you need to get to his or her airway and clear it. If that involves removing a helmet or dragging someone out of a car, then so be it. A person will die from a blocked airway within four minutes, but the target ambulance response time is twice that, making the role of a DFA member vital in saving lives.
• UK trails EU on rear-facing child seat laws
We try our hand at CPR and Phil tells us it's not necessary to do rescue breaths – or the 'kiss of life' – if you're not comfortable with it. Compressions on the chest to keep the heart beating will do. We also get the rundown of a portable defibrillator. These handy gadgets give you an audible walk-through of what you need to do to restart the heart – a far cry from the manic scenes we're familiar with on TV dramas like Casualty.
Once you've completed the course there's a test which recaps everything you've learned. When you've passed, you're awarded a hi-vis jacket with a DFA logo that'll be recognisable to emergency services. Right now, DFA is focusing on professional drivers, but courses are open to anybody. 
DFA founder David Higginbottom explained to us the reasoning behind the focus on commercial drivers. "The road network is a place of work for many people," he said. "And these people have no first aid training, like you would in an office environment." 
David estimates there are around 3.5 million drivers on the road for work each day and would like to see 70,000 of these become DFA trained – a similar percentage to first aiders in an office. But the future of DFA could expand further with the Institute of Advanced Motorists (IAM) also backing it. 
David concluded: "DFA is about trying to get people to do the right thing in the right way. It gives a chance of survival."
Why do drivers sign up to life-saving courses?
"I'm looking at whether my company can take up DFA. The selling point to lorry drivers is that it's useful to them. But everybody should have it as a basic skill."Richard Whittingham, operations manager at P&H contract services
"I wanted to do it to help people if there's an accident. I've done first aid before so it's a good refresh. I'm not sure why this isn't part of getting your licence; it should be."Kristel Long, fraud investigator at Sainsbury's
"DFA seemed a good idea as I'd been thinking about getting first aid. It's a useful skill; everyone should know the basics. It's good to have what you think is right validated, too."Alex O'Brien, works at Transport For London
Learning how to save a life
Parking: We learned how to park a car to block and divert traffic around accident, providing a safety barrier.
Easy to remember: Simple acronym helps you recall key steps for assessing an accident.
Blocked airway: DFA trainer and ex-traffic officer Phil Constable shows reporter Joe how to check and clear a casualty's air passage.
Where am I? Motorway markers explained
Come across an accident on a motorway and don't know where you are? Well, every 100 metres, a marker post will show you the direction of the nearest emergency phone and every 500 metres is a handy blue marker board which tells you – and the emergency services – exactly where you are.
Here's what it means:
Top: Name of motorway
Middle: A or B tells you which direction you're travelling in – are the junctions ascending (A) or descending (B) on your carriageway? J, K, L and M are used on sliproads.
Bottom: Distance from the start of the motorway or designated start point on that road.
Five first aid myths
You can move people
Don't be afraid to move a casualty if they're not breathing to give them CPR. Many people are often scared to touch someone in case of spinal injuries, but if you leave them when they're not breathing, they'll be dead within minutes.
You don't have to park out of the way
You can use your car to block the accident and divert traffic around you if it's to prevent loss of life. It'll act as a safety barrier for you, too. Beware, though: don't park across multiple lanes as you could block emergency access.
Don't sit someone in your vehicle
Injured parties should be taken to a safe place, on the verge of a motorway for example, not put in your own car. The fire service has been known to chop off the roof if they see an injured person sitting in a car at the scene of an accident!
Emergency services can't trace a mobile using GPS
Don't expect the emergency services to be able to pinpoint your location by triangulating the call on your mobile. You'll need a general idea of where you are, but if you're on a motorway or busy A-road, you'll likely be picked up on CCTV. 
You won't face legal charges
Litigation and 'no win, no fee' lawsuits are more popular than ever, but DFA members shouldn't be afraid to help. If training is followed you should be covered and DFA will back you up in the event of legal action. Any action is defensible if it's to save a life, too.
Do you think more drivers should receive first aid training? Let us know in the comments below...