Drying cloths tested
Remove water marks after washing your car with the latest in drying kit. We pick from 12 of the best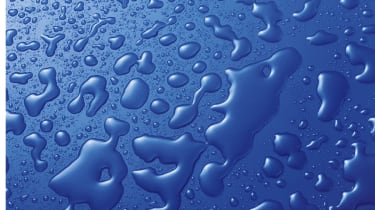 It's tempting to just rinse your car after washing. But if you don't dry it, too, all that effort could go to waste. Minerals and impurities in tap water will leave marks if left to dry, especially in summer. Drying is vital for a streak-free finish.
Trouble is, it's a chore, and car care specialists have tried for years to find a user-friendly alternative to the natural chamois leather. The latest microfibre cloths are designed to soak up masses of water with minimal effort, but do they spell the end for chamois? We tested 12 of the best natural, synthetic and microfibre cloths to find out.
The test
Before we got to work on our test car, we measured exactly how much water each of our products could absorb by weighing them dry and then after being soaked and allowed to drain for 30 seconds. For the practical test, we covered a bonnet in waterand then ran each contender over it. We were looking for the best progress on drying, and also took into account how much effort was involved. Finally, we factored price into our verdict, although none of the figures we've quoted here includes postage costs.
Verdict
Leather is dead! Kent's Extra Large Microfibre Towel is best for drying your car. It swelled to nine times its dry weight in our absorbency test. Add the generous size and fluffy side, and it's a clear winner. In second is the Poundland, which sucked up seven times its weight, and is only £1. Triplewax PVA, with its handy storage tube, completes the top three.