Sakura Sub Zero Ice stereo/12V adaptors
Basic Sakura stereo lets you hook up music player, while adaptors give extra power sockets in-car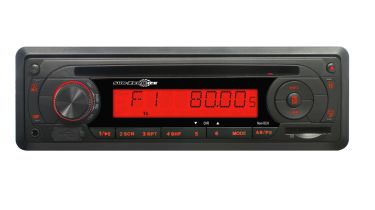 Sakura has boosted its range with a new car stereo and a selection of 12V adaptors.
The Sub Zero Ice single-DIN head unit features a CD player and SD slot, so you can load up music saved as MP3s. There's also USB and 3.5mm aux-in sockets for portable music players. Otherwise it's quite basic – as the £59.99 price reflects – with a detachable facia, an LCD screen and AM/FM.
Also new are three Sakura cigarette lighter adaptors. The one-socket design has a 12V port and a pair of USB inputs. The two-socket device gives you two 12V ports, while the three-socket device has three 12V outputs and two USB ports.
Each has a 60W power output, extendable cable and an LED charging light, and they're priced at £4.99, £5.99 and £9.99 respectively.