Sat-nav mini-test
We test two new sat-navs from TomTom against our reigning champion, the Garmin nuLink! 1695LMU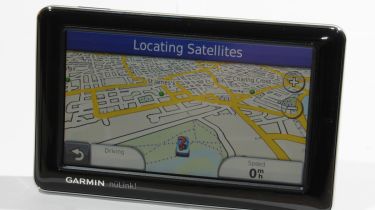 TomTom claims to be Britain's best-known sat-nav brand, while Garmin says it's the world leader in GPS with its involvement in the aviation and marine industries.
And the battle has intensified with TomTom adding two new sub-£200 products to its line-up. The Via 135 offers voice control, while the Start 60 has the biggest screen (at six inches) in the entry-level range. We put the two up against our current favourite sat-nav: the Garmin nuLink! 1695LMU, which won a previous Auto Express test.
The products were rated for ease of use and accuracy over a 20-mile test route, and as we've come to expect, their maps were spot-on. So our test focused on each device's mount, menus and features. Price was another factor.
While the Via 135's Speak & Go function is a nice addition, we'd prefer to see live traffic. The Start 60 is a strong choice as a first sat-nav because of that large screen – yet for everyday use, we'd always pick the Garmin.