Multitools mini test
Garber has launched its new multi-tasking tool. We put it to the test against our current favourite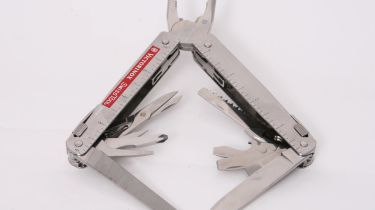 When storage space is tight, a multitool packs a lot of kit into a small package, making it ideal for stashing in a glovebox or door pocket for minor emergencies.
But you don't have to be stranded at the roadside for a multitool to be useful, as they can help when eating meals on the go or making everyday repairs to whatever items you happen to be carrying.
The choice is wide, with as many options as there are combinations of tools packed into the handles. Gerber has just added to that choice with the Balance – a mid-priced tool with a smooth, pocket-friendly exterior. But how does it match up to our current favourite, the Victorinox SwissTool CS, which won our previous group test?
We assessed each tool's blade, screwdrivers, pliers and scissors to find out. It soon became clear that these are aimed at different markets, with the comprehensive SwissTool coming out a step ahead in most areas.
The Gerber is a well made alternative for those who can't stretch to the SwissTool's price, but it really needs a tool lock.