Product Awards 2013: Best Handheld Vacuum Cleaners
We tested 10 cordless car vacs to find out which is the best to clean inside your car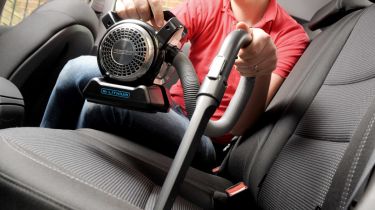 A handheld vacuum is perfect for those who can't get their cars close enough to mains power and a full-size machine.
The latest battery technology has made cordless vacs a viable option for cleaning your car, as they pack greater suction than 12-volt vacuums without the aggravation of a power lead.
To find out which performed best, we tackled a measured amount of a sugar-and-rice mix with each vacuum, plus rated battery life, ease of use and accessories - a crevice tool is an essential.
We considered the storage facilities for each model's tools, too.