Product Awards 2013: Best Summer Tyres
We tested eight tyres to find out which provide the best blend of dry road handling and wet road security from spring to autumn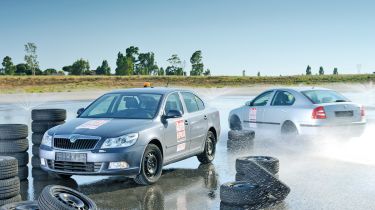 It's a sign of the changes in the UK weather and drivers' buying habits that we're even talking about summer tyres.
Until about three years ago, tyres were tyres, and the same set was used all year round.
However, that's not the case now, and this is our pick of the tyres to use when the temperatures are above seven degrees Celsius.
While tyre labelling has given some clues on performance, it covers just three criteria; our tests rate a tyre in nine areas.
This year, we looked at the top-selling 205/55R16 size with an H speed rating, as found on many eco models.