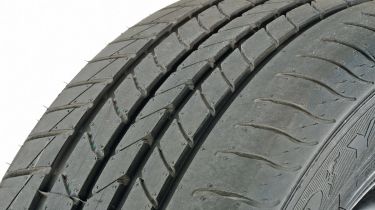 WINNER
A second victory on the trot for Goodyear.
Success this year was built on the deep water prowess of the EfficientGrip tyre.
This isn't something the tyre labels reveal, but it left most rivals trailing here, plus it was quiet.
It wasn't disgraced in our other tests, where many of the results were close.
As we've seen before, a good all-round performance seals the win.
Goodyear is so happy with the EfficientGrip that it now offers Compact, SUV and Performance versions.