Next Four Person Fabric Picnic Hamper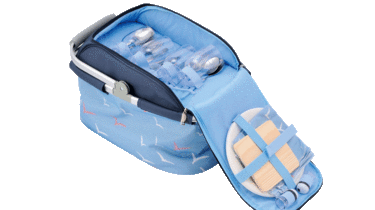 Traditional wicker hampers are heavy, but Next's fabric hamper makes much more sense. 
Its single handle has a foam section for easy carrying, and the cutlery pouch sits on top of the massive separate storage compartment. With a wooden chopping board, sharp knife 
and decent-sized plates, it's perfect for a picnic, but there's no rug and the design doesn't work as well as the cheaper backpack.