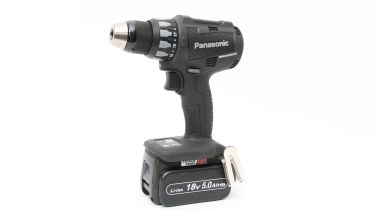 Best price: £307.00 Batteries: 2x18V Contact: 0844 844 3856, www.panasonic-powertools.eu
There's a lot to like about this new pro quality design from Panasonic. It weighs 2kg-plus, but its balance is good and it shone in our tests, particularly the wire brushing with its 1,580rpm top speed.
Control is easy and there's loads of low-speed torque, adjustable with three settings in each of the two speeds. Kit includes two long-lasting 5Ah batteries, which saw it top the stamina test. Our blow-the-budget buy.