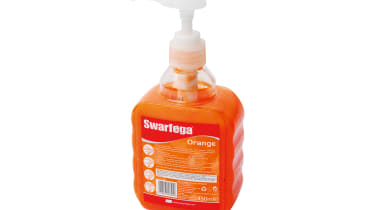 Best price: £2.99 (450ml)
After using the Swarfega Orange, our hands felt well moisturised because the product has a natural-feeling cleaning action.
Its beads are bigger than most, so it cleans quickly but doesn't necessarily get down to the finer particles of grime. The pump dispenses a perfect amount of soap each time and is very easy to use. It's cheap, too, so offers great value.