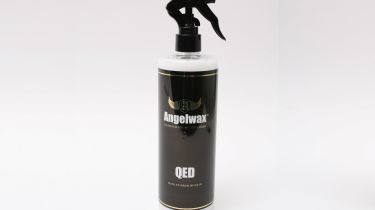 Best price: £7.99 Size: 500ml
Impressive water beading that had barely slowed after a week on our bodywork helped QED – short for Quick Exterior Detailer – secure its second win on the trot in this test.
While durability isn't key here, the excellent water beading meant fewer water marks and dust spots after rain. The nozzle delivers a fine but wide spray, so a little covers a big area and made for easy wiping. A great cleaner with stamina, and the ideal choice for summer car care.