New Harman headphones can pump down their volume to boost road safety
New headphone technology at CES 2016 could aid road safety and also help feuding families on car journeys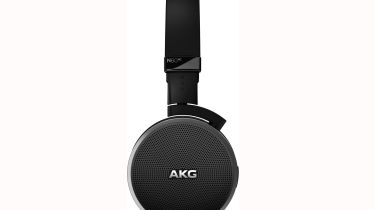 Harman has revealed new headphone technology at CES 2016 that could eventually bring real road safety benefits. The new headphones announced at the 2016 Consumer Electronics Show are capable of reducing their volume automatically when pre-set trigger sounds are heard.
Audio specialist Harman has developed the headphones with 'active listening' technology which allows them to identify specific sounds in the environment and respond by either deflecting them or turning the volume of the internal audio down so the wearer can hear what's going on. Harman refers to these sounds as 'audio triggers.'
Through a smartphone app, up to ten 'audio triggers' can be uploaded to the headphones. Raising the possibility of various applications for the technology on the road. The headphones can be programmed to recognise danger sounds such as car horns, emergency sirens or pushbike bells, potentially increasing safety for cyclists and pedestrians who listen to music while riding on or walking near roads.
• BMW Vision Car to preview i8 Spyder at CES 2016
The headphones will also be useful for rear-seated passengers looking to drown out the sounds of parental radio choices in the car and for parents trying to break into the world of their moody, music-absorbed teenagers. An audio trigger could be set as the wearer's name being called so the headphones would drop their volume making conversation easier. 
Harman is a firm known for parenting top automotive audio brands, such as Bang & Olufsen, Bowers and Wilkins, Mark Levinson and JBL. The brand is now touting this new technology as part of its Audio Augmented Reality (AAR) development tech.
• Toyota's new mapping system to utilise power of the crowd
A prototype of this technology was demonstrated at CES 2015 on AKG N60 headphones, which already feature active noise cancellation. Though the combination of active listening and active noise cancellation in one product is not likely to hit the shelves for another year.
For more news from CES 2016 just click here...