Call for clampdown on drivers watching in-car TVs
Call for greater enforcement as drivers KO safety kit to watch in-car TV while on the move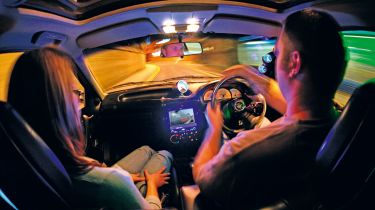 Telly addict drivers are putting lives at risk with their eyes glued to their favourite programmes on their car TV screens instead of the road.
Motoring and road safety groups have expressed horror at a growing and illegal trend which outraged ministers branded "irresponsible, dangerous and stupid" and which police say will be prosecuted vigorously.
Owners are 'hacking' into their cars' electronic systems to disable safety controls so that they can watch soaps or blockbuster movies on dash screens while driving around busy town centres or travelling at motorway speeds.
Electronic devices and software on sale from companies in Britain, priced from £150, 'unlock' the safety barriers makers design to blank out on-board TV or DVD screens once a car starts moving.
Some drivers are even resorting to 'DIY' options by fixing iPods or small tablet computers on to their dashboards so they can watch via Wi-Fi or view downloaded movies and programmes.
• UK's worst drivers named and shamed
Road safety minister Robert Goodwill explained: "Since the eighties, it's been illegal to view a screen while driving, unless that screen is displaying driving information. Any motorist caught by police will be severely penalised."
AA president Edmund King also expressed his concern. "The police need to take these TV junkies off the road," he said.
Cat-1, a Manchester-based company which provides the 'unlocking' service, pointed out that its legal disclaimers made customers aware that the in-car TV could only be watched 'off-road'. However, motoring groups say simply offering such a service is irresponsible.
Expert reaction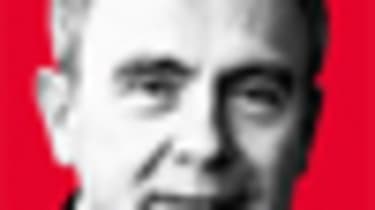 Robert GoodwillParliamentary Under Secretary of State for Transport
"It's absolutely vital that drivers give their full attention to the road. Watching TV while driving is irresponsible, dangerous and stupid because it puts other road users at risk."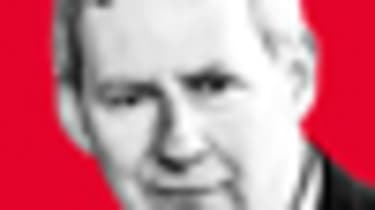 Edmund KingPresident, AA
"It's outrageous and irresponsible for companies to sell devices solely to override safety features built into the car. It's also very stupid for drivers to buy these devices."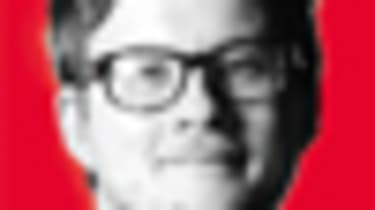 Chris EbbsConsumer editor, Auto Express
"Once these systems are put into cars, some drivers will exploit them. Hopefully the police will act, banning anyone using them illegally and clamping down on those providing the service."