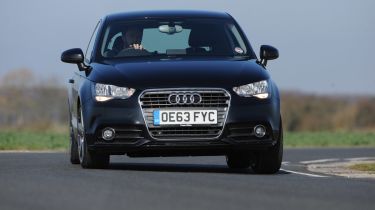 New price: £14,115 - £22,665Average percentage retained: 56.9 per cent
The Audi A1 is a premium supermini with a lot going for it: the sleek design, high quality interior and efficient engines are all strong points. Like the Audi Q3 that beats it in this list, the A1's Audi badge and upmarket image help keep its residuals high.
The high purchase price makes the A1 a bit less appealing than some of its rivals, but the strong residuals mean it's likely to lose less money when it comes time to sell it on.