Pioneer MVH-X560BT
We'd have given this Pioneer a higher score – it can do just as much as the top two – but it's not as easy to use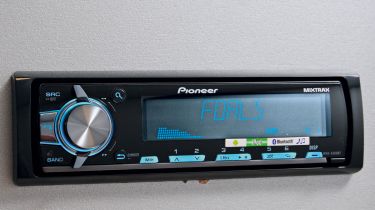 Best price: £99.49
We'd have given this Pioneer a higher score – it can do just as much as the top two – but it's not as easy to use, as there are no USB or aux inputs on the front.
Instead, you have to reach extension leads around to ports at the back of the unit; this still works well, but simply isn't as user-friendly.
Operation could be improved and it's not the most stylish choice, yet it's still a good all-rounder.