Jeep leasing deals 2022
The best Jeep leasing deals available right now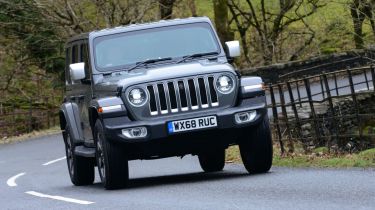 When you hear the name Jeep, you might not immediately think, 'cheap lease deals'. Most people will think of the iconic Willys Jeep, in a military hue. However, as the marque continues to build a foothold in the UK, there are some decent Personal Contract Hire (PCH) deals to be had.
In order to give you the best choice of lease deals, we've also added in an extra Jeep model that's only currently available from an independent third-party provider.
Jeep leasing deals 2022
Jeep Renegade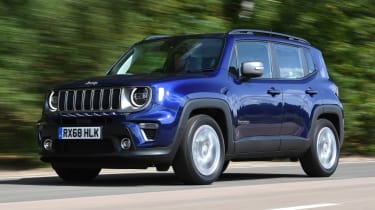 The Jeep Renegade is a quirky alternative to the mainstream compact crossovers from the likes of VW. Due to the brand's rich heritage with off-roading, it has made sure that the smallest car in its range is decently capable on the slippy stuff. However, this has resulted in a crossover which is decidedly average on an actual road. So if you are after a more capable crossover on rougher terrain, the Renegade could well be for you.
Model: Renegade Longitude 1.0 T3
Monthly payments: £259
Initial rental: £2,590
No. of payments: 47
Annual mileage: 6,000 miles
Excess mileage: Charges apply
Jeep Wrangler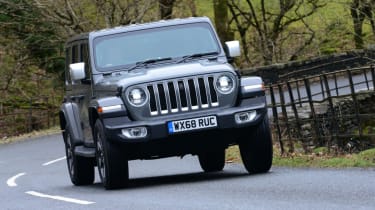 The Jeep Wrangler is an off-road icon, and a bone fide legend in its own lifetime which has now spanned close to eight decades. The latest versions are nothing like the rudimentary military runabouts created in the 1940s though, and if you think they ought to be you'll likely find the new prices from £50,000 upwards quite shocking. When nothing else will do though, a lease deal could be the way forward to help ease the pain.
Model: Wrangler 2.0 GME Rubicon 4dr
Monthly payments: £659
Initial rental: £6,590
No. of payments: 35
Annual mileage: 6,000 miles
Excess mileage: Charges apply
Jeep Compass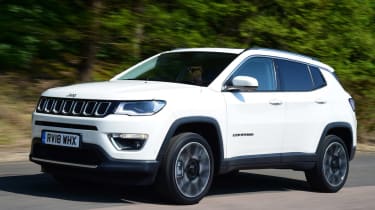 The latest Jeep Compass is a world apart from the previous model and something of a new direction for the brand. Gone are the boxy and unappealing looks, and in their place is a much more curvaceous body that is far easier on the eye. Don't worry, though, this is still a 'proper' Jeep and performs very well off-road compared with many of its rivals.
Model: Compass 1.3 Night Eagle GSE T4
Monthly payments: £349
Initial rental: £2,792
No. of payments: 47
Annual mileage: 10,000 miles
Excess mileage: Charges apply
Have you ever leased a car? Let us know what you think of leasing deals in the comments section below...
Read more of our best car recommendations...