Safety Award: Prince Michael of Kent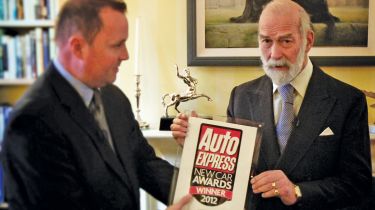 Why he won...
His Royal Highness Prince Michael of Kent is more used to giving awards than receiving them. The Prince Michael International Road Safety Awards recognise achievements and innovations that improve standards of road safety around the world, and have been running since 1987.
But the Prince's road safety work goes much further than the Awards themselves – he works tirelessly to promote road safety, to raise awareness and to improve standards, giving up his own time to travel the world, all in the name of saving lives.
Prince Michael has also been instrumental in the launch of the global Decade of Action for Road Safety. Instead of attending the London launch, the Prince went to the launch event in Kenya – a country with a quarter of the number of cars on the roads compared to the UK, but double the casualty rate.
It's this understanding of where the biggest problems are, and the huge desire to help improve things, that makes Prince Michael's own efforts worthy of recognition.