Cadillac could return to UK with new smaller SUV
US brand Cadillac is looking into right-hand drive, with diesels and smaller SUVs on the horizon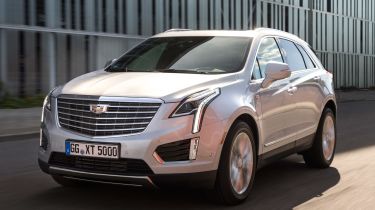 Cadillac could make a return to the UK right-hand drive market, with the company "looking deeply into building right-hand drive models" as part of its growth plan in Europe, accroding to European product and marketing boss Florian Spinoly.
Spinoly told Auto Express that "the UK is a very important market, we can't deny it's the second biggest premium car market in Europe and we also want to grow our business there."
Cadillac confirmed it will invest $12billion in vehicle development in the years up to until 2020, with a big focus on more frugal diesel cars and particularly a new range of SUVs. The company also wants to double its dealer network in Europe by that year, including more outlets in the UK.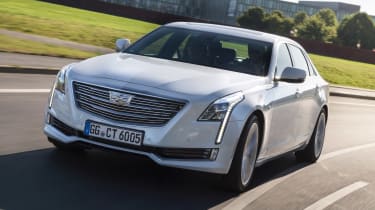 The investment also means eight new models from the brand, which the new CT6 saloon and XT5 SUV are part of. Spinoly hinted that this means there's room for a smaller BMW X3-sized SUV in the range, potentially using four-cylinder diesel power to make it more competitive in Europe. 
"Even in the US you've seen a shift from sedans to SUVs, and we want to build on our success in that segment. If you look at where the Escalade and the XT5 are positioned it's clear where a new SUV would be placed," he told us adding that "we're looking at a wide spread of engines that we want to establish."
Until this time, the brand has modest plans in the UK. A Cadillac spokesperson told us to expect "less than 1,000" sales each year up to 2020 – even with the new CT6 being available through Caddy's single UK dealer in left-hand drive only.
Now read more on the BMW M5-baiting Cadillac CTS-V.