M6 Toll price to rise by up to 50p in July
New pricing structure for Britain's only privately-funded motorway to rise by 30p for cars and 50p for vans and lorries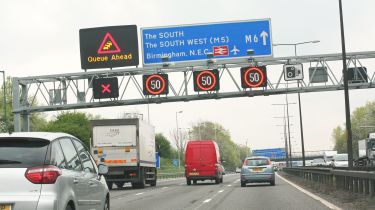 The M6 Toll price is to increase by as much as 50p in July, following the introduction of a new pricing structure.
From 12 July 2019, between 7am and 7pm, car drivers will have to pay £6.70 to use the toll road – 30p more than before. Meanwhile, the charge will increase to £11.80 for vans and £12 for lorries – a 50p rise for both.
• Motorway red X signs now enforced by cameras
Midland Expressway Limited (MEL), which operates the M6 Toll, has also introduced a new off-peak rate that will apply between 5am and 7am, and 7pm and 11pm. At these times, car drivers will pay £6.60, van drivers £11.60 and lorry drivers £11.90.
Meanwhile, the night-time rate – in operation between 11pm and 5am – will be £4.20 for cars, £9 for vans and £9.10 for lorries.
Another feature of MEL's new pricing structure is the introduction of Hopper, Shuttle and Return passes, which offer discounts of around 35 per cent for regular users of the road.
• Motorway fuel prices exploit motorists, says transport secretary
The M6 Toll is the UK's only privately-owned motorway. It opened in 2003 to ease congestion on the M6 through Birmingham and is used by around 50,000 vehicles a day or 18.2 million vehicles a year.
Steve Gooding, director of the RAC Foundation, commented: "Whilst the discount packages being introduced will appeal to regular commuters already using the M6 Toll, it seems unlikely the new, modestly-reduced off-peak rate in the early morning and mid-evening will do much to tempt a significant amount of traffic away from the original M6.
"For those willing to fork out, the M6 Toll offers 27 miles of free-flowing respite from the congestion on other routes, but given the volumes of traffic – particularly lorries – in this part of the world, it is hard to see why a better outcome for more drivers couldn't be achieved by integrating it, toll-free, into the Highways England network."
Do you think the M6 Toll is too expensive or worth the fee? Let us know your thoughts in the comments below