'Picking the 12 greatest driving tunes is a near impossible task'
Music journalist turned motoring writer Mike Rutherford lists his 12 greatest driving tracks of all time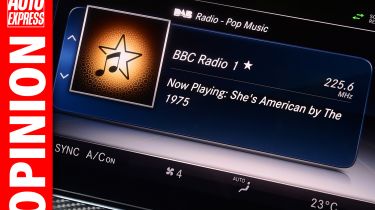 Coming up with the 12 greatest driving tunes of all time is about as easy as deciding on your dozen favourite cars, films or dishes. It's a near impossible task and a very personal one, too.
With music, motors, movies and meals there's no right or wrong, good or bad; it's what floats your boat that matters. And the following 12 driving tunes float mine.
• Six points and £200 fine for using a phone at the wheel
They're not necessarily what I'd listen to at home, but they have often accompanied me while I've driven to or through 68 countries since the early eighties when I switched from music journalism to motoring writing and broadcasting. Here goes…
All or Nothing (The Small Faces) – the song still sounds so damn fresh most wouldn't know it's 49 years old. Summer Breeze (The Isley Brothers) – the lyrics may be a bit cheesy, but the vocals and guitar are sublime. Who Are You? (The Who) – possibly the most played song on FM radio stations in the US. Runnin' Down A Dream (Tom Petty and the Heartbreakers) – frankly, most tracks from Petty and his lead guitarist Mike Cooper deserve a place on the greatest behind-the-wheel-songs list of all time.
Nature Boy (Ella Fitzgerald) – no offence meant to Whitney Houston, Beyoncé or Amy Winehouse, but Ella is the queen-cum-godmother of the song that hits the sweet spot. You Got To Lose (George Thorogood and the Destroyers) – you can drive to all his songs and chuckle at his cleverly delivered lyrics. Someday We'll Be Together (The Supremes) – not my kind of group or music genre, but this track touches the soul. Not sure why. It's inexplicable. She Does It Right (Dr Feelgood) – dirty music played by a dirty band from the dirty south. What's not to like?
The Middle (Jimmy Eat World) – play this in the car and everything will be just fine, as this is punk pop at its classiest. Panama (Van Halen) – but only listen to the version with the vocals removed. Whole Lotta Rosie (AC/DC) – I love this track as much as I loathe the band's more famous ditty, Highway to Hell. The Lining is Silver (Relient K)! I've no choice but to conclude that this is the finest pop song I've ever heard.
So you think you can nominate 12 better tracks to drive to? Then do it! Let us know here at Auto Express and tell fellow drivers what they could and should be listening to when the open road beckons.
But remember, no headphones when behind the wheel, please. Ever.
What are your top twelve driving tracks? Tell us in the comments section!