The end of the road for the sat-nav? John Lewis removes units from stores as sales plummet
British retailer sees major decline in sat-nav systems being sold in store as smartphone maps take over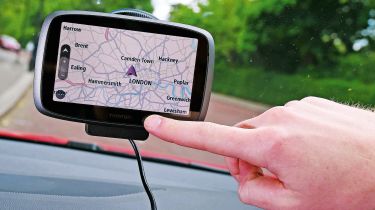 British retailer John Lewis has decided to no longer stock increasingly outdated satellite navigation systems in-store, selling them exclusively online as inbuilt and smartphone road maps become the norm.
Once an essential accessory for new cars, sat-navs are one of the items being 'left behind' according to John Lewis' annual retail report. The retailer's decision is in response to declining sales over the last few years, with leading sat-nav brand TomTom reporting shrinking sales over the last decade.
One of the reasons for the decline in external sat-nav sales is the increase in car manufacturers equipping navigation as standard in their vehicles. The availability of Google Maps and other sat-nav applications on almost every smartphone is another factor in declining sat-nav sales.
Google Maps is free and comes as standard on most smartphones. It also updates traffic flow conditions on the road to give advanced warning to drivers about delays as they occur.
As a result of this easy access to navigation, sat-navs have become redundant for many motorists who now rely on either their phone or in their cars' on-board system. As such, John Lewis made the decision to sell them exclusively on its online store since April this year.
Do you still use a sat-nav, or does your smartphone guide you on the road? Join the debate below!