Nissan to replace Renault in Formula E from 2018/19 season
Renault-Nissan alliance shifts its motorsport strategy, with Nissan to take over from Renault in all-electric racing series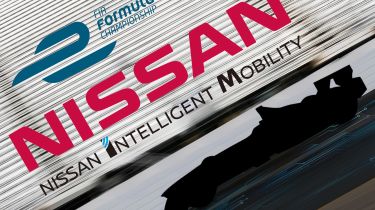 Nissan has confirmed it will enter Formula E from the 2018-19 season onwards, joining a growing list of major manufactures committing to the all-electric single seater racing series.
Nissan's entry will coincide with the withdrawal of Renault from the sport, as the Renault-Nissan alliance sees no need for its two flagship brands to compete against each other. From 2018, the French marque will focus its resources on returning to the top step in Formula 1.
However, Nissan will lean on Renault's expertise and experience to get going in the sport, and will inherit Renault's place as a partner to the e-dams team. The all-electric championship will feature new rules next year, with the introduction of a new chassis and new battery specifications.
The Japanese firm says that its impending Formula E entry will serve as a springboard to showcase its electric vehicle strategy. The timing of the announcement coincides with the launch of the new second generation Leaf EV, plus the reveal of two all-new electric concepts – the hot Leaf Nismo and the new IMx concept, which previews an upcoming electric SUV.
Nissan is the first Japanese brand to enter Formula E, and will compete against a handful of top European manufacturers also readying entries such as BMW, Audi, Porsche and Mercedes. Jaguar is already in the sport, while Citroen maintains an interest through the DS Virgin Racing team.
Is Formula E becoming more relevant for big manufacturers than Formula 1? Tell us your thoughts in the comments.