New Nissan Leaf 2018 review
Second generation of the iconic Nissan Leaf EV aims to make electric power more accessible
Find your Nissan Leaf
Offers from our trusted partners on this car and its predecessors...
Or are you looking to sell your car?
Advertisement
The new Nissan Leaf impresses in pretty much every area, with a useful boost in range that will make it more appealing to more people. For the price, it's packed with tech, too, and offers decent space for all the family. It's just a shame that from a quality and style point of view, it's not as appealing as a Volkswagen e-Golf.
While most car makers are still making plans for their first all-electric models, Nissan has already moved on to round two of its Leaf story.
This new second-generation Leaf promises more of everything: range, technology, space, safety and quality (although judging by the old car's ratings in our Driver Power satisfaction ratings, there's never been a problem on that score anyway). The one thing that moves in the other direction, though, is price – this new model starts at £21,990 – less than the outgoing car.
• Best all-electric cars on sale right now
Nissan has listened to customers and made over 100 changes to the car based on feedback, while the new model not only leads its EV rivals on range, it also leads conventional rivals on tech.
Let's start with the most important part of EV ownership – how far you can go. We're in a world where the measurement is changing – if you use the old-style range measurement, tested to the outgoing NEDC standard that the Leaf's rivals quote, Nissan claims an unlikely 235 miles.
However, new cars are now tested to the new WLTC standard, supposedly offering a more real-world figure. And here Nissan says the Leaf will go 168 miles on a combined mix of roads, or possibly as far as 258 miles according to the new city tests. From our tests, we'd say 150 miles is easily achievable, even if they're mostly motorway miles. Using the car more gently and taking advantage of the regenerative power from braking frequently and you can extend that figure. But always remember the other variables that can affect range as well as speed and type of roads – notably temperature and the weight you're carrying.
When you plug into the sockets under a flap in the nose to charge up, it'll take 21 hours from empty to 100% off a household plug, 7.5 hours with a home 7kW charger or you can get an 80% charge in 40 minutes from a 50kW fast charger.
The EV brake regeneration effort is helped by a stunning new piece of tech Nissan calls the ePedal, selected by a toggle switch down by the carried over gear selector. It means you can drive the car on one pedal alone, with enough braking effort when you lift off the accelerator to slow the car to a complete stop, unlike rivals – and don't worry, the brake lights show at the back of the car.
It's a new way of driving that takes a little bit of getting used to – you might find yourself stopping short of junctions at first – but eventually becomes second nature and fun, too. Of course, the brake pedal is still there if you need it, but you'll be surprised how little you do.
Partnership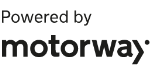 Need to sell your car?
Find your best offer from over 5,000+ dealers. It's that easy.
When it comes to acceleration, this new 40kwh battery pack and inverter will get you from 0-62mph is a sprightly 7.9 seconds, with that trademark shove in the back you get when you first floor the throttle and get an instant hit of torque – which incidentally has risen by 26% in the new car.
But while there's a gentle EV whine when you accelerate, the Leaf is quieter than ever when you're on the move – Nissan claims it's 30% more hushed than similarly-sized rivals with internal combustion engines and we can believe that. You'll notice a bit of tyre noise but only really because it's otherwise so serene.
The 40kwh battery pack is the same size as the old car's 30kwh batteries and therefore still a fair weight, but Nissan has done a good job of disguising it. The car's centre of gravity is 5mm lower, while the steering is quicker than before – it doesn't turn the Leaf into a sports car, but it does make it react better and more comfortably to steering inputs, while it stays much flatter through corners.
The ride is pretty well judged, too, tuned in the UK for the European market. It's firm, as you would expect with those heavy batteries under the floor, but using the same Intelligent Chassis Control technology as in the Qashqai, it knocks the sharp edges off the worst road surfaces and reduces pitching over undulating surfaces and speed bumps.
Our test car is the top-spec, £27,490 Tekna model (including the £4,500 government EV incentive) – a pretty impressive price when you see what you get for your cash.
Standard on this model is Nissan's Pro Pilot level two autonomous driving tech that will steer, accelerate and brake the car on roads where it can see the road markings and the car in front. You'll not find the same sort of tech on many other cars at this price, and it works really well in the Leaf.
Its network of 12 sonar sensors, five cameras and three radars can also be used for the car to park itself and control the autonomous emergency braking (that will also spot pedestrians, plus warn of cars in your blind spot or those driving past as you're reversing.
There's an intelligent navigation system with seven-inch screen that will help plan your EV journey and where you can charge up if you need to, Android Auto or Apple CarPlay and a Bose sound system. The seats are leather and there are full LED lights, too – all-in-all pretty sound value.
Inside that slippery new shape, the Leaf is spacious enough for four adults to sit inside comfortably – although those in the back sit higher up, no doubt due to the batteries under the flat floor, while the boot is a decent 435 litres.
Quality is a mixed bag. The plastics across the top of the dash and door are a bit cheap and some of the switches aren't exactly premium-looking, but it's all put together brilliantly by the gang at Nissan's factory in Washington, Tyne and Wear.