Long-term test review: Nissan Leaf Tekna
Final report: With zero instances of range anxiety, the Nissan Leaf Tekna makes EV life enjoyable
Find your Nissan Leaf
Offers from our trusted partners on this car and its predecessors...
Or are you looking to sell your car?
Advertisement
The Leaf was Stuart's first long-term EV experience, and he says it offers all the freedom and flexibility of the best combustion-engined rivals – just as long as you plan ahead.
Mileage: 7,673Efficiency: 3.6 miles/kWh
When I took over the running of our Nissan Leaf earlier this year, my head was full of questions. Will range anxiety ruin my enjoyment? Will charging be a faff? Will the installation of a home charger be tricky?
The answer, over several thousand miles, has been a resounding no on all counts. Once I had my home charger fitted, range anxiety evaporated. Charging couldn't be simpler, and Pod Point's ordering and wallbox installation were entirely painless.
It's been so painless that the fact it's an EV ceased to become my main interest. What occurred to me on one school run is that it's just a very good family car. The 385-litre boot is larger than you'll find in a Ford Focus, and without the need for a space-sapping exhaust system, what the boot lacks in breadth, it more than makes up for in depth. 
It's just a shame that the Bose subwoofer fitted in the boot on Tekna models isn't easily removed, putting it in danger of damage if you're loading heavy items. It also means that you can't remove the boot carpet, making it harder to clean.
Still, there's a good amount of storage space inside, the seats are comfortable and visibility is good. As a result, I'd question the need for the optional £1,090 ProPilot Parking Assist system, which is slow to operate and frequently parks the car at an angle or hits the kerb. For a car that offers so much tech under the skin, that's a real surprise. 
But it's not half as bad as the Nissan EV app. This is supposed to provide information on battery charge, set the charging timer and activate the heater remotely, yet it's slow and continually logged me out. The same seems to be true regardless of whether you've got an Apple or an Android smartphone, too.
Those small niggles aside, life with the Leaf has been good. Its range has never limited any days out, allowing plenty of family trips to the seaside, walks in the country and expeditions to garden centres and shopping malls. The estimated range was never less than 150 miles from a full charge, although it peaked at WLTP-busting 172 miles the morning Nissan came to collect the car.
It has never been billed as fun to drive, but numb steering aside, you could even call the Leaf entertaining. The acceleration is hugely impressive, and not just from a standstill. A jab of the throttle when entering national speed limit areas genuinely shoves you back in your seat, with the seamless torque from the motors. It's the kind of oomph you'd only get in a powerful combustion-engined car, and even then, you'd have to change down a gear or two. The silent acceleration also impressed passengers, and not just for the novelty factor.
Partnership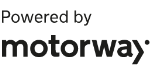 Need to sell your car?
Find your best offer from over 5,000+ dealers. It's that easy.
Driving with the e-Pedal is an entertaining challenge, too. It's relaxing in stop-start traffic, when all you need do is press and release the accelerator pedal. On faster, winding roads, it forces you to drive more smoothly. 
It's on more congested, major roads where the ProPilot autonomous tech really comes into its own. The system, which is standard-fit on Tekna models and a £595 option elsewhere, is no harder to activate than regular adaptive cruise control, but it takes over the accelerator, brakes and steering. Apart from a tendency to hug the outer white line a little closer than I'd like on dual carriageways, and occasional jitters when entering and exiting contraflows, it works brilliantly, taking much of the chore out of repetitive rush-hour journeys. 
You do wonder if the e-Pedal has led Nissan to engineer extra sensitivity into the AEB system, because it would beepand flash messages at some point on about 20 per cent of journeys. It's a little frustrating, but it kept me on my toes.
Another neat feature that takes some of the chore of driving is a genuinely keyless entry system. All you need do is press the button on the driver's door handle to unlock the car, and repeat the process to lock it. So many cars open easily, but require digging around in pockets to press the lock button.
• Best cheap, fuel efficient used cars 
But it's the low running costs I'll miss the most. A full 150-160-mile home charge cost me under a fiver. That's less than a gallon of petrol or diesel, which wouldn't get me anywhere near as far. Going back to liquid fuel may be more of a wrench than I'd expected.
Nissan Leaf: Sixth report
Our Nissan Leaf still turns heads, with constant questions about range
Mileage: 7,309Efficiency: 3.5 miles/kWh
"How far do you get on a charge in that?" If I had a pound for every time a friend, neighbour or passer-by has asked me this question after seeing my Nissan Leaf, I'd have enough to cover my electricity costs from London to Edinburgh – and back again.
But it's the way they ask that fascinates me the most. About half of the people seem to be genuinely interested; the remainder simply seem keen on using it as a chance to tell me that the 150-odd miles of range I'm achieving isn't nearly enough. This is often followed by some examples of hypothetical routes the Leaf 'couldn't do'.
The truth is that my ambitions haven't been curtailed while running the Leaf. It just requires a little forward planning, and for the most part, that's just ensuring the car is plugged in at home the night before.
Longer journeys do need plotting carefully, though, so that you're not taking big detours to find a charger. I usually head for locations that have a choice of chargers, in case any of them are out of action or in use when I arrive; that happens quite a lot now, with more and more people buying EVs.
What I'm finding crops up even more is that a charging bay is blocked by some unhelpful driver of a combustion car. It seems the penalties for doing so are either not enforced strongly enough, or just aren't a deterrent. Something needs to change there, because when EVs become even more popular, it could turn into a real problem.
I haven't had to compromise in other ways, either, because the Leaf is an extremely competent family car. Space in the back is excellent, as is visibility for my two children.
The boot could be better, though; the lack of an exhaust does allow for a deep floor, but there's no spare wheel, and the Bose subwoofer fitted to my Tekna isn't easily removable. So it eats into boot space, and the carpet can't be taken out for cleaning.
I've not experienced any 'range anxiety' or other stress related to the Leaf being an EV, either. Much of that is due to the ProPilot self-driving tech on Tekna models. We're still years away from hands-off driving, but the Leaf's Level 2 system is very relaxing.
It's not perfect, mind. It gets flummoxed by a local contraflow road and tends to drift out of lane, only to warn me through a vibrating steering wheel. The collision warning system is a little over-eager, too. It'll also sound its alarm earlier than it needs to, particularly when I'm using the e-Pedal set-up in slow-moving traffic.
Something my colleagues have complained about is the driving position, which doesn't suit everyone. You sit quite high up, but the steering wheel isn't high enough to compensate for that, so it can feel like the wheel is down in your lap. Taller colleagues say the wheel blocks their view of some of the instrument cluster, too.
Yet the Leaf is still a very relaxing car to drive, purely because of the powertrain. The near-silent running makes commuting in traffic a lot more bearable; and because it has a single-speed gearbox, you don't need to worry about a clutch pedal in town, either. With the e-Pedal active, you barely even need to use the brake pedal, because the regenerative braking function works just by lifting off the accelerator.
So the real answer I should give when I'm asked how much range I'm getting from the Leaf is surely: "Who cares?"
Nissan Leaf: fifth report
Home charging and low running costs make our Nissan Leaf Tekna a hit
Mileage: 6,830Economy: 3.5 miles/kWh
I suspect that, like many people, I was slightly apprehensive about making the switch to a pure-electric car. I was anxious about the range, given the relatively small number of public charging points around East Anglia, where I spend most of my free time. The first couple of weeks were taken up poring over potential charge point locations on the excellent Zap-Map mobile app.
Then, at a stroke, that anxiety evaporated with the installation of my Pod Point wallbox charger. To say that this has transformed my experience of the car is an understatement. The knowledge that I can climb into an EV with a battery that's full every morning is as satisfying as it is comforting.
The whole installation process was extremely straightforward. The deal was done over the phone and a fitter was with me just over a week later. Ian, one of Pod Point's team of installers, was extremely helpful and the whole job took a little over two hours – about average for an uncomplicated installation like mine.
His first job was to check my home's earthing connection, having already identified an iffy connection to an earthing rod. Fortunately, this had long been disconnected and relocated, which was great news because problems with earth connections can delay installations by days, weeks or even months. Safety is key here when you're going to have a lot of current flowing into your house and back out to charge a car.
The whole job went without a hitch. Ian explained that since the start of the year, all wallboxes have had something called a fuse saver, which can throttle back the power supplied to the car to avoid blowing fuses should other electricity-hungry systems, such as showers or induction hobs, be running. He also said my house's main 100-amp fuse was more than up to the job; some homes with 60-amp fuses need to be upgraded by their utility company.
Once the hardwiring was completed, all that was left was to connect the wallbox to my home broadband, which is a really neat trick. Via this WiFi connection, I'm able to keep tabs on the amount of electricity the Leaf is using via Pod Point's smartphone app. By inputting details of my electricity tariff, the software is able to tell me exactly what each charge is costing me, despite not having a smart meter installed at my house.
Driving an EV means learning a whole new vocabulary, and understanding terms rarely mentioned since secondary school – kilowatts, kilowatt hours, AC and DC. But truth be told, it's not hard.
I'm also thinking about cars differently. In a combustion-engined car, it's all about power figures and 0-62mph times or fuel consumption. In a pure-electric vehicle, the focus is on costs and range. The Leaf returns around 150 miles from a full charge, which costs me about £4.90 when charging at home. To drive that distance in a 40mpg petrol car would cost more than £20. A £12 bill due to pricier electricity when using a public charger won't break the bank, either, but I rarely need to use the network for the kind of trips I do.
Although my petrol bills have dropped to zero, I'm braced for a far higher than usual electricity bill, which emphasises the importance of being on the cheapest home energy tariff, or one that works for you if charging off-peak when demand isn't as high. That's now at the top of my to-do list.
But what underpins all this is the miles per kWh figure. This isn't often spoken about, but it's the closest you'll get to an mpg figure in an EV. I'm currently getting 3.5 miles/kWh in the Leaf, which works out to the equivalent of around 3.5p per mile. Not quite as much as the Hyundai Kona Electric we're also running on our fleet, but compared with a combustion-engined family car, that's cheap motoring.
Nissan Leaf: fourth report
Temperamental app leaves our Nissan Leaf Tekna out in the cold
Mileage: 6,068Economy: 3.6miles/kWh
One of the downsides of EV ownership is that the range is supposed to drop in cold weather. Batteries are not as effective when the temperature goes down, while we tend to make more use of the heater and things like seat warmers, all of which drain the battery.
I've not really noticed much of a change in my Nissan Leaf's behaviour, although the car hasn't had to deal with truly arctic temperatures so far. With a full charge, the display normally shows an achievable 150 to 160 miles of range. That went down to 130 one cold morning, but I probably could have eked out closer to 150 miles if I'd run the battery down, which you should try to avoid.
The Leaf is impressing in other ways, too, and my wife is still driving it whenever she gets the opportunity. She's really taken to its swift response and silence, and the fact that it has a 'full tank' when she unplugs it, with the 150-mile range costing less than a tenner – considerably less than her usual petrol SUV.
We're fans of the heated steering wheel and seats. But we're both frustrated by the promise offered by the Nissan EV Connect app on my phone, because it rarely delivers.
You're meant to be able to start the climate system remotely or programme it to come on via the app – really handy at this time of year. But it has to be the worst car app I've ever used; it takes an absolute age to connect to the car and respond to any requests.
That's when it works at all. I'm frequently deleting the app and reinstalling it, but to no avail. It seems I'm not alone. It has a rating of 1.7 out of five in the Apple app store, with comments like 'too unreliable', 'remains appalling' and 'mind-blowingly unreliable'.
My review of the app was along similar lines, with just one star out of five. Thankfully, the rest of the Leaf is good enough to keep its overall four-star rating. It's just a shame the app, which I would probably use daily, doesn't live up to the rest of the car's brilliance.
Nissan Leaf: third report
We compare EV notes with our Nissan Leaf competition winner
Mileage: 4,201Efficiency: 3.6 miles/kWh
I'm loving my time with our Nissan Leaf. As well as being electric, it's just a really good car that's easy to live with. It has lots of space, rides okay, delivers swift acceleration that I enjoy and offers all the gadgets I like to play with - and all for just under £30,000.
But what do other owners think? I met up with Middlesex-based Ian Bryant, who regular readers will remember won a Leaf for 12 months in our competition, to see how he's getting on. And the first thing Ian told me summed things up. "I've persuaded eight other people to buy a Leaf," he said.
"It doesn't cost much to run, it's comfy, it holds the road well and has good acceleration," Ian went on. "I love Autopilot, e-Pedal is very easy to get used to and that means I'm not getting loads of brake dust on the alloys. I enjoy not going to the filling station and I'm smug in the knowledge that I'm not doing the environment any harm."
It hasn't all been plain sailing for Ian, though. Like me, he didn't enjoy the best of experiences with his local dealer. His is Nissan Hanwell, and it took staff there three attempts to fix the heated seats, while a groan as the mirrors folded also needed attending to. His car suffered a slight graze on the rear bumper when it was at the dealer as well, and he had to wait 15 minutes for someone to answer the phone on one occasion.
Like me, Ian gets frustrated with the app that should link seamlessly to the Leaf; it takes an age and often can't find the car at all. And with an EV, being able to monitor charging and set the climate control when it's plugged in is really handy.
This hasn't dented Ian's enthusiasm for electric motoring, and we've been comparing our power usage. He's averaging four miles per kWh, and I'm achieving 3.6 miles per kWh with my longer drives and motorway runs.
When I can get the app to work, it tells me that over the past two weeks I've driven 347 miles, which has cost me approximately £9.06 in electricity. At current fuel prices, that would have set me back more than £50 in a petrol car averaging 40mpg.
In a world that now features affordable electric cars like the Hyundai Kona Electric and Kia e-Niro that offer well over 250 miles from a single charge, thanks to their bigger 64kWh batteries, our Leaf is starting to fall behind. We expect a version with a larger battery to be announced soon though.
That will make potential buyers think hard about how they'll use their cars and which version they'll need. I'd spend a bit more on a model with a bigger battery; I tend to do a fair few motorway journeys that my car can handle easily, but it might leave me needing a charge if I need to go on somewhere else.
Personally, with a charger at home and in the office car park, I rarely use public chargers. I'm definitely not charging every day either; when I know I'll just be commuting to and from the office – a 44-mile round trip – with a little leeway I can go three days without a charge, so I don't plug in every night.
Second report: Nissan Leaf
Poor dealer service detracts from our Nissan Leaf experience
Mileage: 3,846Efficiency: 3.9 miles/kWh
It's amazing how car dealers can turn a minor problem into a major headache. I'm loving living with our Leaf, but the passenger window recently refused to go more than half way down. Not a huge problem, although I thought I'd get it fixed sooner rather than later.
Ancaster Nissan in Slough said it would have to charge a £140 investigation fee – refundable if it was a warranty issue – and couldn't see me for 10 days. Meanwhile, Nissan London West made no mention of any charge to look at the car and slotted me in within a couple of days.
Any visit to a dealership is a bit of an inconvenience, but I thought I'd drop the Leaf off in the morning, use public transport to get to and from work, then take the train again to collect the car the following morning. Simple.
That's assuming the garage keeps in touch and calls you when it says it will, which Nissan London West didn't. So my careful planning was thrown up in the air, and it was only after a moan on social media that I got a call the next morning, from the dealer and Nissan's customer service team, to apologise and tell me my car was ready. I wasn't able to get back to the garage for a few days, so it delivered the Leaf to me with the window working perfectly and whatever was blocking the mechanism removed.
I shouldn't have been too surprised; Nissan garages were ranked 25th out of 28 in our most recent Driver Power dealer survey. Clearly, there's lots of work to do, but phoning when you say you will isn't too hard, is it?
It's a shame because the Nissan Leaf is a star – comfortable, quick, efficient and easy to live with. It's a real conversation starter and has already persuaded many friends and family members that they should go electric next time around.
First report: Nissan Leaf
We pick up our new Nissan Leaf from Sunderland factory and test its credentials on road trip back south
Mileage: 2,575Efficiency: 4.1m/kWh 
As the resident office geek and a fan of electric cars, the opportunity for us to run a new Nissan Leaf wasn't one that was going to get past my desk. I've been lucky enough to run a Tesla in the past and loved the car and EV ownership, so what will it be like to live with a more affordable electric car?
Our top-spec Tekna car costs £28,390 after the £4,500 Government plug-in grant, or £30,055 when the metallic paint and optional £1,090 ProPilot parking assistance are added. You can buy a Leaf from just £25,190, but Tekna adds so many luxury features (heated front and rear part-leather seats for example) and hi-tech kit (ProPilot level two autonomous driving, LED lights and a Bose audio system) it looks like good value to me.
With the new 40kWh battery on board and a claimed range of 168 miles according to the new, supposedly more realistic, WLTP economy tests, the new Leaf should be easier to live with than ever before. So what better way to put it to the test than to go and collect my car from the production line at Nissan's factory in Sunderland where the Leaf is built, then drive it the 273 miles south to my home in Buckinghamshire.
Each Leaf takes around 12 hours to build and it was great to be able to watch as the red body shell was kitted out with its interior fittings and eventually the drivetrain and wheels. Watching the well-choreographed workings of the factory, combining automated robots with the skilled workforce, was fascinating and the quality of the finished product has been seriously impressive so far.
With my smartphone connected and the standard Apple CarPlay in full swing, Apple Maps guided us out of the factory gates, on to the A16 and on our long journey south. To get the most fromthe full charge, I kept the car in its Eco setting and the speed down at around 65mph on the motorway. That was simple enough to do by engaging ProPilot at the earliest opportunity.
A blue button on the steering wheel activates the tech, followed by a prod of the cruise control button to set the speed I want to travel at. Then it's just a case of keeping tabs on the car – it works the throttle and the brakes and keeps itself in lane, while I gently hold the steering wheel and remain ready to take over.
Although you have to stay alert – with visual and audible reminders if the system thinks you're not paying enough attention – it's a much calmer, more relaxing way to cover miles.
There's also the matter of judging charging needs using the handy Zap Map app. I was confident I could make the journey with just one full charge en route, but erred on the side of caution by stopping earlier than I needed to, and add in a 'splash and dash' stop towards the end of my journey to get me home.
The first charge was just off the M1 near Sheffield, where the Instavolt fast charger was operating free for a limited period. It coincided with lunch, giving us plenty of charge to head south.
Our second pit stop was at the HQ of the UK's largest charging network, Chargemaster. It's just a short hop from the M1 in Luton and gave me more than enough charge to get home.
The more congested roads of the south let me make good use of the Leaf's ePedal, which ups the regenerative braking that lets you drive using one pedal – with a bit of practice. Occasionally, you need to override it with a bit of extra braking, which isn't always smooth.
The Leaf has impressed so far with its comfort, space, quality and tech – which is why it won the technology trophy at our recent New Car Awards. And so far, the claimed 168-mile range seems pretty accurate: I'm averaging 4.1 miles per kilowatt hour, which with a 40kWh battery equates to 164 miles of range. Of course, if I'm driving around town more that will go up and it might come down if I spend longer on the motorway. 
*Insurance quote from AA (0800 107 0680) for a 42-year-old in Banbury, Oxon, with three points.