MG ZS EV vs Nissan Leaf
Is MG's first electric car a convincing challenger? We compare the new ZS EV to the big-selling Nissan Leaf
As more manufacturers explore electric tech, the trickle-down continues to penetrate the lower car classes, democratising zero-emissions motoring for many.
The latest affordable EV model to emerge comes from MG. The Chinese-owned, reborn British brand is offering quite a strong proposition with its ZS EV SUV, as a simple look at the numbers shows: £26,995 for the top-spec Exclusive model and a claimed WLTP range of 163 miles.
This means the MG faces a key rival the Nissan Leaf, a car that pioneered affordable electric motoring. At this price it's the top-spec MG versus the entry-level Nissan – but when it comes to power, range and charging, the two are close.
Head-to-head
| | | |
| --- | --- | --- |
| Model: | MG ZS EV Exclusive | Nissan Leaf 40kWh Acenta |
| Price:  | £26,995 | £27,995 |
| Engine:  | 1x electric motor, 44.5kWh Li-ion battery | 1x electric motor, 40kWh Li-ion battery |
| Power:  | 141bhp | 148bhp |
| Transmission:  | Single-speed automatic, front-wheel drive | Single-speed automatic, front-wheel drive  |
| 0-60mph: | 7.4 seconds | 7.8 seconds |
| Top speed: | 87mph | 90mph |
| Test efficiency:  | 3.6 miles/kWh | 3.6 miles/kWh |
| CO2/tax:  | 0g/km/£0 | 0g/km/£0 |
| Options:  | Metallic paint (£545) | None |
MG ZS EV
For: Range and affordability, stronger, more flexible recharging capability, decent practicality and kit.Against: Ride and handling could be more controlled, infotainment lacks EV-specific functionality.
Key to any EV is its battery. This determines the usable range on offer, as well as the car's performance, and in the ZS EV the engineering and tech are pretty good given the price. The 44.5kWh battery total means around 40kWh of usable capacity, and MG claims 163 miles on a full charge.
The battery supplies a 141bhp electric motor that drives the front wheels. This is 7bhp down on the Leaf, but then the MG is 41kg lighter. The ZS EV's performance on test was more than adequate, with the 353Nm of torque (33Nm more than the Leaf) delivered instantly for strong and smooth acceleration.
It sprinted from 0-60mph in 7.4 seconds, 0.4 seconds faster than the Leaf, but by 60mph the MG's urgency tails off (its top speed is only 87mph). Acceleration from lower speeds is more important to more people, and in this instance, the ZS managed 30-50mph in 2.7 seconds, compared to 2.8 seconds in the Leaf, so there's little to split them. This acceleration is what makes smaller EVs like these easy and fun to drive in urban areas.
They are helped by single-speed transmissions. With no gearchanges, you just squeeze the throttle and go. There are three driving modes in the ZS: Eco, Normal and Sport. Eco and Normal are the nicest, because the throttle response ramps up in each setting, and it's a little too aggressive in Sport.
There's a bit of motor whine as you lift off, but otherwise refinement is pretty good – and this extends, mostly, to the ride. The ZS feels fairly soft, bouncing a fair bit with loose body control, but at least the chassis deals with softer undulations in the road smoothly; bigger, harsher bumps cause the wheels to rebound rather aggressively, with a cheap, slightly crude feel to the way the dampers deal with controlling the wheels.
The Leaf isn't immune from this either, but it's better than in the MG. The ZS's steering is light and imprecise, but acceptable, and makes it easy to navigate around town. It's no driver's car though.
Top-spec Exclusive trim features air-con, keyless operation, adaptive cruise, an eight-inch touchscreen set-up with sat-nav and smartphone connectivity, a panoramic roof, heated seats and some great safety tech for the money as part of MG's Pilot system.
Partnership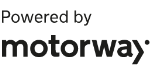 Need to sell your car?
Find your best offer from over 5,000+ dealers. It's that easy.
Inevitably, given this kit tally and the solid engineering underneath, it's the level of quality of the rest of the car that comes in for questioning. The interior plastics are hard and, although they feel robust, they don't feel particularly high in quality. But then this does keep the price down, which is key at this level of the market.
Testers' notes
• Quality: Overall fit and finish still come up short in the MG, with more hard plastics and basic trim than you'll find in the Leaf.
• Equipment: Heated leather seats are part of an extensive kit list that the Leaf can't match.
• Tech: There's a good touchscreen, but you don't get a hi-tech digital dashboard.
Nissan Leaf
For: Ride and refinement better than the MG's, more EV-orientated features, fair level of kit even in base trim.Against: Range isn't as good, performance and practicality limited compared with MG's, pricier.
The second-generation Leaf is a heavily updated version of the original when it comes to the architecture on which it's based. The big changes come courtesy of a bigger 40kWh battery (of which around 36kWh is usable) supplying a more powerful 148bhp electric motor.
Unlike the MG though, the Leaf's battery doesn't feature more advanced liquid cooling to regulate the cells' temperature in use and when charging. Bear in mind that over a long period of time this could potentially affect the battery's performance.
As it stands, the Leaf's performance is sound, taking 7.8 seconds to accelerate from 0-60mph – much faster than an equivalent combustion-engined car would take. Like the MG, it's so easy to do as well. With a single-speed transmission there are no changes, so acceleration is smooth.
Also like the MG, the Leaf isn't the greatest to drive. The connection between driver and steering is vague, compounded by the fact the steering wheel doesn't offer a wide enough range of adjustment; there's only the option to change rake, not reach.
Neither are the body control or ride anything to write home about. The Leaf has less variance between its best and worst, smothering harsh bumps much more adeptly than the occasionally crashy MG, but it doesn't feel quite as soft and forgiving as the ZS at its best. However, the Leaf is much more consistent and composed, partly because its ride height is lower, so it doesn't roll around as much.
The motor is smoother and its response is silkier, so it's easier to get the measure of, even if the Leaf's performance lagged behind the ZS's in our tests. Along with the 0-60mph assessment, the Nissan trailed the MG by 0.1 and 0.2 seconds between 30-50mph and 50-70mph, at 2.8 and 4.6 seconds.
This is barely noticeable on the road though. However, the ZS's liquid cooling means the MG's performance and recharging rate should be more consistent than the Nissan's, while the battery itself should have a longer life.
Like the MG, quality is average at best, with the Leaf's cabin clothed in hard plastics, while there's plenty of equipment included even in base Acenta spec. You get a much more versatile seven-inch screen next to the speedo, which shows more EV-specific info than the MG's small screen. The Nissan's infotainment shows charging stations, too, whereas the MG shows petrol stations – it's obvious it's been carried over from the standard ZS.
The Leaf also comes with great safety tech, a rear-view camera, 16-inch alloys, adaptive cruise, climate control and auto headlights.
Testers' notes
• Interior: Go for a Leaf Acenta, and you don't get as much kit as the similarly priced MG. The car in our pictures is in well-specced Tekna trim.
• Switches: Stubby drive selector sits next to e-Pedal button for one-pedal driving.
• Quality: Leaf feels like the better-built product, but isn't as far ahead as you might expect. 
Verdict
First place: MG ZS EV
It's far from a perfect EV, but the MG offers more range, better charging, stronger performance and equal efficiency to the Leaf, while it gets as much kit for less cash. On this basis the MG just edges the Nissan – it's a good first EV effort from the Chinese-owned British brand.
Second place: Nissan Leaf
Nissan's EV experience shows here, because the Leaf is a good EV. However, range and recharging are still critical and the Leaf just isn't as versatile as the ZS in this respect. The newer MG's added ability demonstrates how quickly electric car development is moving.