Nissan Leaf vs BMW i3: used electric cars go head-to-head
Used electric cars have never been more affordable, so is it time to make the switch?
With pump prices on the rise again, the cost of running a petrol or diesel car is only going in one direction. At the same time, more used electric cars are flooding onto the market and values are within reach of more people. If you're able to charge at home, a second-hand EV could be far cheaper to run than an equivalent petrol or diesel car. 
That's why we're comparing a couple of cheap, used electric cars – the BMW i3 and the Nissan Leaf – to see just how much they'll cost to run. We've also rounded up three more of our favourite used EVs, all available for under £10,000.
| | | |
| --- | --- | --- |
|   | BMW i3 (2015) | Nissan Leaf (2015) |
| Price: | From £8,000 | From £5,000 |
| Powertrain: | Single e-motor, 21.5kWh battery, 168bhp, rear-wheel drive | Single e-motor, 24kWh battery, 109bhp, front-wheel drive |
| 0-62mph: | 7.2 seconds | 11.5 seconds |
| Test efficency: | 3.6mi/kWh | 4.1mi/kWh |
| Test range: | 68 miles | 79 miles |
BMW i3
At launch, one of the things that counted against BMW's first ever mass-produced EV was its price, especially given the practical limitations the electric powertrain brought with it. When UK sales began in 2013, the entry-level i3 started from £25,680 – £640 more than the BMW 220i Coupe that was revealed later the same year. 
Tech highlights 
Ten years on from its debut, and the i3's price isn't the burden it once was. Given its age, the dramatically styled city car still packs some cutting-edge tech. With a limited battery range, BMW designed the i3 as an urban vehicle; it measures less than four metres long, while the tall body helps to give a great view of the road ahead.
With space for a small 21.5kWh battery on board, BMW sought to make the i3 as light as possible; the i3's body is almost entirely made from a carbon fibre-reinforced plastic, which sits on top of an aluminium chassis. This helps to achieve a kerbweight of just 1,195kg – a figure that most modern mass-produced EVs, with their larger battery packs, can only dream of.
With such a modest mass to move around, the electric motor's 168bhp and 250Nm stand up well by the very latest standards. Keeping true to BMW's heritage, the i3 is rear-wheel drive. 
Safety: That carbon-fibre structure plays its part in protecting the i3's occupants in the event of a collision; despite a very short bonnet, the passenger structure "remained stable", according to Euro NCAP, when it subjected the car to its frontal impact in 2013. 
However, this lack of give in the bonnet area also contributed to an average pedestrian safety score, which is why the i3 received four stars at the time, instead of the maximum of five.
On the road
Few cars feel more perfectly suited to city driving than the i3 – albeit with one exception.
Around town: That exception is the ride quality. It's quite firm, and while more traditional steel-structured cars are often able to dissipate some shocks from the road, big potholes bang through the i3's chassis, occasionally causing it to shimmy on its suspension mountings. 
That aside, the BMW is fabulous at low speeds. The turning circle is tight, its small footprint makes it easy to park and the powertrain is smooth. The initial throttle response is quite soft to limit sudden surges of power, but beyond that, performance is excellent. 
Partnership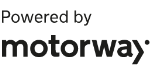 Need to sell your car?
Find your best offer from over 5,000+ dealers. It's that easy.
A & B-roads: That continues on the open road. The i3 feels every bit as rapid as the 7.2-second 0-62mph time suggests, so this dinky EV can give some compact hot hatches a run for their money. 
The electric motor has quite a pronounced whine under hard acceleration, giving the i3 the personality of a mini-Formula E car. The standard brake regeneration setting is strong (although sometimes not strong enough for one-pedal driving) and operates fairly smoothly. 
The steering is quick, which makes the i3 feel quite darty on a twisty road, but the chassis is set up to be safe rather than exciting. Combined with that bouncy ride, it's not a car that you feel too inclined to drive enthusiastically, but there's enough grip to carry momentum through the turns in order to preserve the limited range. 
Motorway: That tall, narrow body and skinny tyres mean that the i3 can be a little susceptible to side winds at higher speeds, but the low centre of gravity helps overall stability.
Ownership
There's one other area – along with the i3's performance – that feels like it hasn't dated at all, and that's the cabin. With modern manufacturers pushing for touchscreen-only layouts in the pursuit of clean interior designs, the i3 proves that minimalism is possible while maintaining physical buttons for the climate controls. 
The cascading wood-effect panel (which neatly hides the glovebox on the passenger side) and fabric covering to the dashboard look quite unlike anything else built since, and the quality of the finish is still superb. A rotating gear selector on the steering column (a design which isn't dissimilar to the VW ID.3 that followed later) frees up a huge open space between the front seats, which combines with a high driving position and a short bonnet to make the i3 easy to place at low speeds. 
It also means that the cabin up front feels very airy and spacious for its size. The oddly shaped rear windows mean that over-the-shoulder visibility isn't perfect, though. The front seats are quite skinny, suggesting that they won't be the most supportive, but we found them comfortable and they offered a great range of adjustment.
Despite being an old car with a warranty long since expired, you will still be able to get some peace of mind as long as you buy from the right place. Find a model for sale at an approved BMW dealer, for example, and 12 months of breakdown cover is included as standard.
Running costs: At 3.6 miles per kilowatt hour, the i3 offered reasonable efficiency during our time with it. However, our drive covered a range of environments, including fast A-roads; more extensive urban driving will increase that figure beyond 4.0mi/kWh, which bumps up our test range of 68 miles closer to 80 miles. A middling group 21 for insurance means that our representative quote worked out at £489 a year.
Practicality
The i3 is a strict four-seater. Although the space inside is impressive considering its small footprint, its usability is limited by its rear-hinged rear doors. 
Rear Space: All i3s have rather slim rear coach doors and the back seats can only be accessed once the front doors have been opened. 
It's fairly tight once inside, with both head and legroom a little limited. The closest modern EV comparison in terms of rear-seat accommodation is the Jeep Avenger – but then, the i3 is only four metres long.
Boot: That overall size also compromises boot space, which stands at a compact 260 litres. The boot floor is very high and the area is quite shallow. However, if you fold the 50:50-split seats, they drop flat and level with the boot floor, and the volume expands to a decent 1,100 litres.
What to buy?
Which configuration we'd choose
Powertrains: Buyers could also choose a range extender (REx) model, which had a compact two-cylinder petrol generator. In 2017, the i3's battery grew to 33kWh, and in 2019 it reached 42.2kWh, which was enough for an official range of 190 miles.
Trim: The standard i3 was joined by the i3S later in its life, which added more performance and sporty features.
Options: The i3 was offered with a variety of option packs and interior finishes when new, so there should be plenty of choice out there.
Our choice: The standard EV is the one to have, so it's just a case of finding the right spec.
Nissan Leaf
The Mk1 Nissan Leaf was a pioneering electric vehicle, with over half a million sold between its launch in 2011 and the end of its production run in 2017. It paved the way for many sensible, battery-powered cars to follow in its tracks, but how practical is it to live with today? 
Tech highlights 
Rate the stats of the original Nissan Leaf by modern standards, and it's staggering to see how far the electric vehicle has progressed in little more than a decade. The changes are most apparent when it comes to battery tech: within its 4,445mm footprint, the Leaf houses a 24kWh battery, of which 17.9kWh is usable. Today, in contrast, a Volkswagen ID.3, which is almost 200mm shorter overall, manages to pack a 77kWh battery within its chassis. By modern standards, the Nissan's is closer in capacity to those of plug-in hybrid cars.
A single electric motor, which produces a modest 109bhp, drives the front wheels. A peak torque figure of 254Nm is quite strong, though, and that smaller battery pack helps keep the kerbweight down to a reasonable 1,538kg. 
Charging is covered by a CHAdeMO socket in the Leaf's nose, with speeds of up to 50kW possible. With its modest battery capacity, that means it still only takes around 30 minutes to charge from zero to 80 per cent.
Safety: Euro NCAP's testing standards have become much more rigorous since the Leaf was assessed back in 2012, to the point where the safety body no longer considers the scores it awarded then to be valid. Still, it at least remains a useful comparison for relative safety against similarly aged rivals, and the Leaf's five-star rating was great at the time. Six airbags are fitted as standard.
On the road
Performance and powertrain calibration feel a little behind the best modern EVs, but the Leaf's soothing ride quality is a big plus.
Around town:  There are several aspects to the Leaf's powertrain that can't match the levels of refinement in newer models.
The motor regeneration is one such example. In some of the latest EVs, the regen engages so smoothly that you can apply seemingly infinitely small levels of adjustment on the left pedal; in the Leaf, there's an inch or two of pedal travel where nothing happens, then the regen kicks in and the car decelerates rapidly. However, we found leaving the car in 'B' mode mitigated this.
Otherwise, the Leaf is wonderfully easy to drive and is ideally suited to urban environments.
A & B-roads: The Leaf is quite comfortable, too. At a time when modern EVs have become so heavy and ride on huge wheels, the Leaf's relatively modest weight and large tyre sidewalls contribute to relaxed driving manners that are well matched to the rest of the car. The steering is fairly slow, there's more body roll than in the i3 and the handling is neutral. From a chassis perspective, it feels more comfortable and easy-going in everyday conditions than the second-generation Leaf that replaced it. 
Unlike the latest Leaf, performance here is leisurely, though. While it can get off the line swiftly enough, the speed soon tails off.
Motorway: You need to temper your speed on the motorway, because despite excellent efficiency around town, the Leaf soon chews through its energy reserves. Still, it remains comfortable and stable at 60mph or so.
Ownership
Next to the rather more radical i3, the Leaf's cabin is fairly conventional. While it's not the most memorable to look at, the layout is functional and logical, with big, chunky buttons for the air-con controls and simple buttons on the steering wheel.
The driving position is fairly high and upright, which allows you to make the most of a clear view all round. The quality of the plastics wasn't up to the standard of the very best family hatchbacks in 2015, but everything feels sturdy enough, with very few squeaks and rattles inside our test car, despite it being eight years old. 
The Leaf has 3kW AC charging as standard, but was available with a faster 6kW rating. If you can find a quicker-charging model, then it's worth paying a little more for it – this feature halves the charging time from a home charger or wallbox. 
A few years back, the Mk1 Nissan Leaf managed mid-table scores in our Driver Power satisfaction surveys. In 2018, for example, it finished 38th out of 75 cars; its smooth, quiet powertrain helped it bag the best score of any car in the Engine and Gearbox category, and (not surprising, perhaps) it also scored extremely highly in the MPG and Running Costs section.
Interior storage is reasonable, with the centre console featuring a couple of deep cup-holders and a small shelf just ahead of it that's ideal for stopping a smartphone from sliding around. The door pockets are quite slim, but there's space at one end for a water bottle. 
Running costs: At 4.1 miles per kilowatt hour, we found the Leaf to be a little more efficient than our i3 on test, but in reality, the only difference between these two that your wallet will feel is the purchase price. Take that out of the equation, and few other cars on the road will cost as little to run, especially if you charge mostly at home.
Practicality
It's a roomy car for four people, but there are some small niggles that mean that it isn't as impressive as it could be. 
Rear Space: Against the tape measure, the Leaf's rear seats are impressive, with rear kneeroom almost identical to the Volkswagen ID.3's. Headroom is fairly accommodating, too. However, the floor is quite high relative to the seat base, which forces your legs up a little higher and limits under-thigh support. There's also a tall central spine running through the floor, which means it isn't particularly comfortable for a third passenger, whose feet will have to straddle the hump.
Boot: While the boot lip is slightly lower than the i3's, it is still high, and there's a big drop over the other side towards the boot floor. However, the 355-litre volume is reasonable enough by the standards of similarly sized family hatchbacks. 
What to buy?
Which configuration we'd choose
Powertrains: The newer you can aim for, the better the specs become. Late in 2015, a 30kWh battery became available, which boosted the official range by 31 miles to 155 miles. In the real world, that figure is closer to 120 miles, but that's a massive improvement on the early cars.
Trim: The Leaf's one trim level expanded to three from March 2013. Visia had climate control, electric windows and Bluetooth. Acenta gained a rear camera and auto headlights, while Tekna added 17-inch alloys, a Bose sound system and heated leather upholstery. 
Our choice: Condition is more important than spec but Acenta offers all the kit you need.
Results
Which car comes out on top?
Winner: Nissan Leaf
If you need a five-door hatchback that will slip into your life with minimal fuss, then the Nissan Leaf is hard to fault. It's just as practical as a petrol or diesel family car, yet is smoother and quieter to drive, and potentially much cheaper to run. Of course, there are still limitations with its range and it's not particularly exciting to drive, but those points won't be a deal-breaker for everyone. Either way, the Leaf is becoming a more compelling used buy.
| | |
| --- | --- |
| Pros | Cons |
| Comfortable ride | Steady performance |
| Roomy cabin | Fewer CHAdeMO chargers |
| Impressive efficiency | Dull handling |
| Easy to drive | High boot lip |
Runner up: BMW i3
Ten years on from its launch, the i3 still feels cutting edge in terms of its design and performance. Build quality is great, the infotainment tech is still easy to use and it's fantastic to drive around town or on the open road. However, if that limited range doesn't make you think twice, then the awkward rear doors and limited interior space might. For those who only need an urban runabout primarily for two people, few options are more desirable, though.
| | |
| --- | --- |
| Pros | Cons |
| Rapid acceleration | Firm ride |
| Stunning cabin design | Small range |
| Low-speed manoeuvrability | Awkward rear doors |
| Slick in-car tech | Small boot |
Rivals and other options
The Leaf wins our twin test, but what else is out there?
Which would you buy? Let us know in the comments section below…
Specs and prices
| | | |
| --- | --- | --- |
|   | BMW i3 | Nissan Leaf Acenta |
| Used price (2015/40k miles) | £8,000 | £5,000 |
| Annual elec. cost (5k/10k miles) | £375 (£750) | £329 (£659) |
| Ins. group/quote/road tax cost | 21/£489/£0 | 19/£603/£0 |
| 3-year service cost | £540 | £560 |
| Length/wheelbase | 3,999/2,570mm | 4,445/2,700mm |
| Height/width | 1,578/1,775mm | 1,550/1,770mm |
| Powertrain | Single electric motor/lithium-ion battery | Single electric motor/lithium-ion battery |
| Peak power | 168 bhp | 109 bhp |
| Peak torque | 250 Nm | 254 Nm |
| Transmission | Single-speed/rwd | Single-speed/fwd |
| Battery capacity/usable | 21.5/18.8kWh | 24/19.2kWh |
| Boot capacity (seats up/down) | 260/1,100 litres | 355/720 litres |
| Kerbweight | 1,195kg | 1,538kg |
| Turning circle | 9.86 metres | 10.4 metres |
| Driver Power dealer position | 15th | 7th |
| Euro NCAP: Adult/child/ped./assist/stars | 86/81/57/55/4 (2013) | 89/83/65/84/5 (2012) |
| 0-62mph/top speed | 7.2 secs/93mph | 11.5 secs/87mph |
| Auto Express economy(miles/kWh)/predicted range | 3.6/68 | 4.1/79 |
| Claimed range | 100 miles | 124 miles |
| Charging capability | 7.4/50kW | 6.6/50kW |
| Charging time | 3hrs 30mins - 0-80% | 4hrs 30mins - 0-80% |
| Actual/claimed CO2 | 0/0g/km | 0/0g/km |
| Number of airbags/Isofix points | Eight/two | Six/two |
| Parking sensors/camera | F&r/yes | F&r/360 |
| Lane-keep assist/blindspot/AEB | Yes/yes/yes | Yes/yes/yes |
| Climate control/adaptive cruise ctrl | Yes/opt | Yes/no |
| Leather/heated seats | Opt/opt | No/no |
| Metallic paint/LED lights | Opt/yes | Opt/no |
| Keyless entry & go/powered tailgate | Yes/no | Yes/yes |
| Sat-nav/digital dashboard/USBs | Yes/yes/one | Yes/yes/one |
| Online services/wireless charging | Yes/no | Yes/no |
| Apple CarPlay/Android Auto | No/no | No/no |