Car weight explained: kerb weight, gross vehicle weight and what it means for drivers 
Weight has a big impact on a car's performance and efficiency. We explain how and look at the lightest and heaviest cars on sale. 
Weight in cars is becoming an increasingly big issue. Don't believe the horror stories about bridges and multi-storey car parks buckling under the weight of massed electric SUVs but there's a serious point behind the sensationalism. 
A report from Green NCAP showed that the average weight of cars sold in Europe in the 10 years to 2023 increased by 9%, or around 100kg. Car manufacturers will tell you that legislation designed to improve safety and reduce emissions has driven the rise but either way, larger, heavier cars are less efficient, while potentially eating through tyres, brakes and road surfaces at a faster rate.
Green NCAP estimates that a 100kg increase in weight for a typical compact family car is responsible for about 1.4 tonnes of additional greenhouse gas emissions and 5.7MWh of energy usage over its lifecycle.
Weight-saving has long been a major focus for car manufacturers. Use of advanced composite materials and lightweight alloys has become more common but they are expensive and the pressure to add safety features, offer more technology and comply with tightening emissions regulations is still driving weights upward. Manufacturers are finding it harder and harder to turn a profit on smaller, lighter cars in particular but all popular car market sectors are on an upward trajectory in terms of average weight.
Small, light cars are disappearing but they do still exist in the modern new car market and they bring real advantages. The answer to electric car range anxiety has been to fit bigger batteries, while demand for more practicality and technology has led to larger cars, but car buyers who recognise that they don't really need all that space and can manage without a 400-mile maximum range figure can save a lot of money.
Buying smaller, lighter and more efficient can make a lot of financial sense. If mindsets were to change and lightness could be incentivised as a means of lowering emissions, we could even see a small car renaissance. 
On these pages we look at the lightest and heaviest cars on sale. Click the links to see the lists or scroll down to learn what the most common weight measurements used in cars mean…
Car weight measurements explained
You'll see different weight measurements attached to cars. Here's what they all mean...
Kerb weight
Kerb weight is the measurement of car weigh that you're going to encounter most regularly. As the name implies, it's the weight of a car when it's parked at the kerb and not in use. The car's kerb weight includes all the equipment and fluids in a car, including a full tank of petrol or diesel in internal combustion engined models. Kerb weight does not include the driver, passengers or any luggage.
There are other variations of kerb weight that you may encounter... 
Dry kerb weight or dry weight - The weight of the car without fuel or fluids. 
Minimum kerb weight or unladen weight - The weight of the car with all the fluids but no fuel.
Gross vehicle weight
The other common weight measurement in cars is the gross vehicle weight. This is the kerb weight plus driver, passengers and luggage. 
Partnership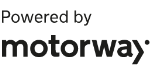 Need to sell your car?
Find your best offer from over 5,000+ dealers. It's that easy.
It's much more variable depending on how the car is being used so isn't used for weight comparison purposes but it does serve as a weight limit, which cars cannot legally exceed. The gross vehicle weight (GVW) is often otherwise referred to as Maximum Authorised Mass (MAM) or permissible maximum weight. A car, van or goods vehicle exceeding its gross vehicle weight is overloaded and breaking the law.
Vehicles will also have a gross train weight (GTW) or gross combination weight (GCW) that refers to the maximum total weight of the vehicle plus the maximum weight of trailer that it can tow.
Now take a look at our lists of the lightest and heaviest cars on sale…